Everyone knows the famous couple who rose to fame after showing viewers that they could turn an old property into something fabulous. Dave and Jenny Marrs have been famous television personalities for a long time, but what caught their fans' interest is that they love to have farm animals.
Dave and Jenny Marrs New Farm Family
In an Instagram post of Jenny Marrs, she is delighted to welcome their new family member, Daisy. Many people wanted to know if it was a new child, but it was not.
Daisy is a lamb, and she is well-take care of on the farm of the celebrity couple. On May 7, 2022, Jenny added in the Instagram post that the lamb went through many debates inside the family before finally being named Daisy.
https://www.instagram.com/p/CdQjf2euNoR/
The couple welcomed the lamb together with their five children, Luke, Sylvie, Charlotte, and twins Nathan and Ben.
Jenny also posted a picture on her social media account of one of his children hugging Daisy.
On May 5, 2022, they officially welcomed the adorable lamb on Jenny Marrs' social media account.
The post started a conversation when their fans got involved in naming the newest member of their farm.
Dave and Jenny Marrs' asked for a Llama Miracle
It is saddening when your pet suffers from an illness that you do not know how to cure. Jenny Marrs was very heartbroken when she found out that Larry, her llama, had been declining the food and help that was given to him.
On March 7, 2022, Jenny uploaded a photo on Instagram containing Larry laying down on the grass and being fed by a woman.
She thanked people there for them when she and Larry needed support, but the television star admitted that her Llama was not doing very well.
The family asked for a Llama Miracle, and people did not see anything wrong with it since the couple did everything to ensure Larry was in good hands.
Moreover, more followers reached out and told them there is hope and that God works in mysterious ways.
Many people continued to pray for Larry, hoping that the animal would recover from being sick and eat and absorb all the shots and electrolytes. On March 11, 2022, the family confirmed that Larry had already died via an Instagram post.
Jenny thanked every person who rode along with the boat and witnessed the tough journey of trying to bring back the old Larry, who was lively and free from illnesses.
The television host left a message to those who wanted to have a pet, and it is that farm life can be both beautiful and brutal.
Dave and Jenny Marrs' Annual Berry Fest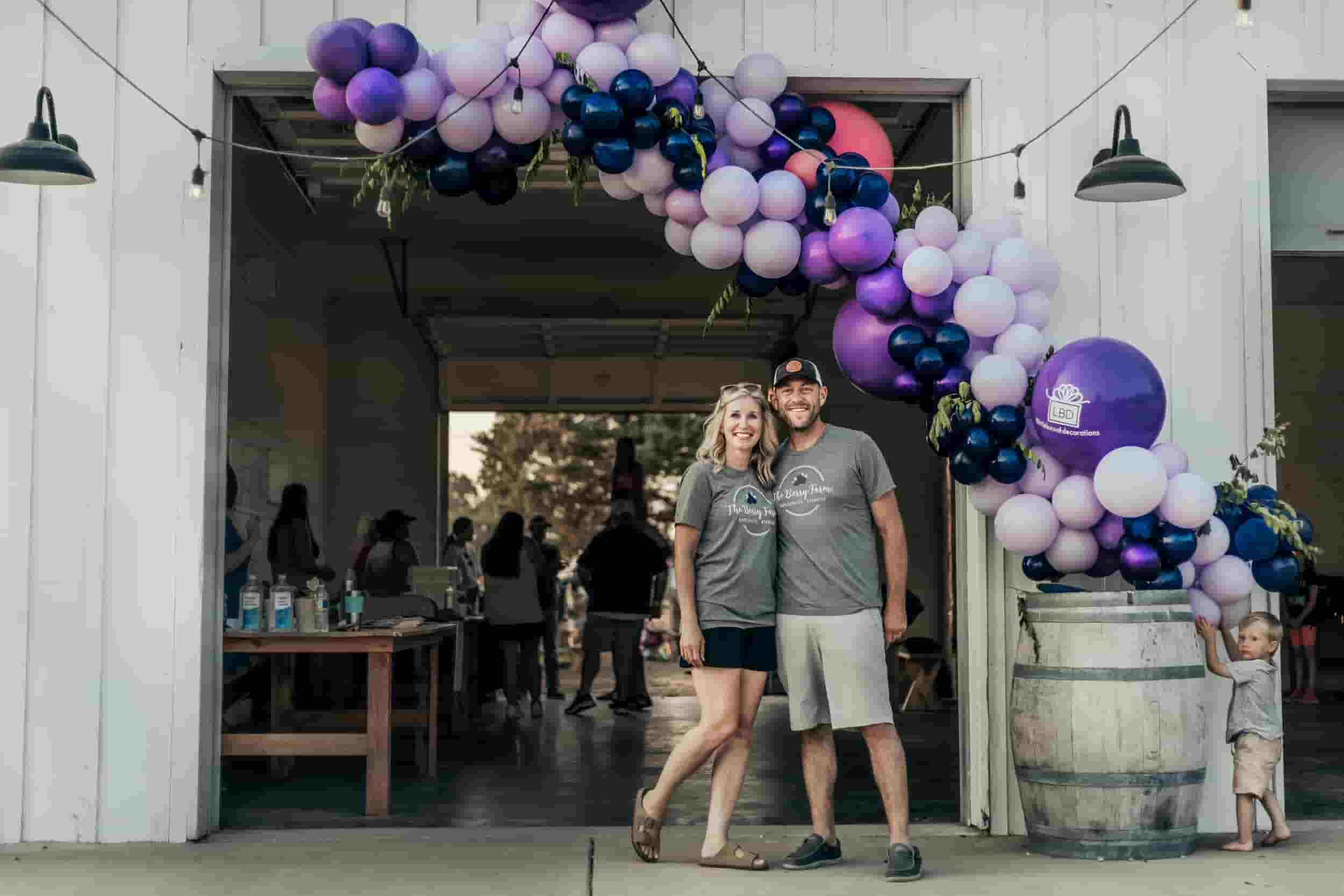 The farm has been the family's treasure for many years, and they have been holding an event annually. The couple has mentioned the Berry Fest many times in their interviews.
Dave and Jenny do not hold the Berry Fest for no reason as it serves as empowerment and help to areas and people who need help.
The special event also has a special place in the hearts of those who want to have fresh and organic blueberries.
As mentioned in media outlets, there is a widespread production of genetically modified blueberries which some do not want because they believe it is unhealthy. The couple is also in partnership with a nonprofit organization called Help One Now.
In an Instagram post by Jenny, she invited everyone to come to the Berry Fest, which will happen in June 2022. The primary goal of the special event is to help low-income families get the financial aid they need and help children achieve quality education.