Dr. Emily Thomas is a 36 years old American veterinary doctor, reality TV star, and blogger. She is famous for her former cast on 'The Incredible Dr. Pol' reality TV show on Nat Geo World.
Before leaving the show, Dr. Emily made a name for herself by becoming the fan-favorite due to her boldness.
There have been rumors trying to speculate the main reason she left Michigan for Virginia. In this article, we will explain why she left, where she is, and what she is currently doing.
What happened to Dr. Emily Thomas on Dr. Pol? Why did she leave?
Dr. Emily joined Dr. Pol's clinic in 2015 after she responded to an ad Pol had posted. This gave her the rare opportunity to join Dr. Pol's clinic and reality TV show The Incredible Dr. Pol.
Hard work and dedication made her the fan favorite with no time. She was among the nine veterinary doctors working in the clinic. Emily stood out among her peers as one doctor who was so good in handling horses and cows.
Dr. Emily vet had an excellent experience working at Dr. Pol's clinic. To work in that hospital was such a milestone in her career. Dr. Pol himself was a great inspiration for her, and she learned a lot from him during her stay.
However, because it was a busy hospital receiving thousands of clients daily, there was much workload. The staff was not proportional to the workload, and Dr. Emily was one of the staff who underwent a lot of strain to keep up. This is because she was doubling her work by being a wife and mother of three young kids.
When the time to decide came, Dr. Emily Thomas chose her family over her job with an attractive salary and being on TV.
She had enough experience to move on to the next stage of life. As for the show, she appeared in a total of 95 episodes in the 'Incredible Dr. Pol' and five episodes in 'Calling Dr. Pol.'
Dr. Emily Thomas Vet Moved to Virginia/ What is she doing there?
Together with her young family of three toddlers and her husband, Dr. Emily traveled over 900 kilometers from Michigan's villages to Virginia. Having lived in the country, they settled in the suburbs of Virginia.
According to her social media posts, it looks like she got a job in yet another veterinary clinic. Sources have it that she now works in Warren County Veterinary Clinic.
Here, Dr. Emily Thomas' vet's work schedule is manageable, and she has enough time for her family. Dr. Emily spends most of her free time with her kids and husband hiking the mountains and exploiting the woods.
Quite notably, Emily started a blog. She essentially blogs about everything around her, her family, marriage experience, past and present, kids, work, and painting, which is her hobby.
From her blog, one can track the places she has visited late, the crazy experiences at work with her clients, and the drama at home with kids and husbands.
She does video blogging, where she interacts with people, answering questions and concerns related to her line of work and matters of relationships and family.
Her husband usually joins her in the camera.
She once confessed that working at her previous job affected both her physical and mental well-being. Moving on meant finding peace of mind and serenity. This is something she has achieved very evidently.
If you scroll down her blog, you won't miss seeing images of her enjoying the fresh outdoor air or meditating in the mountains; some of the things that generally help relieve stress and bring about mental wellbeing.
She is Married to her Husband, Tony Thomas, and Has 3 Kids Together.
Dr. Emily Thomas vet got married to her long-term boyfriend named Tony Thomas. The two first met in high school and became friends. Love came into their friendship, and they decided to make a lifetime promise to be husband and wife.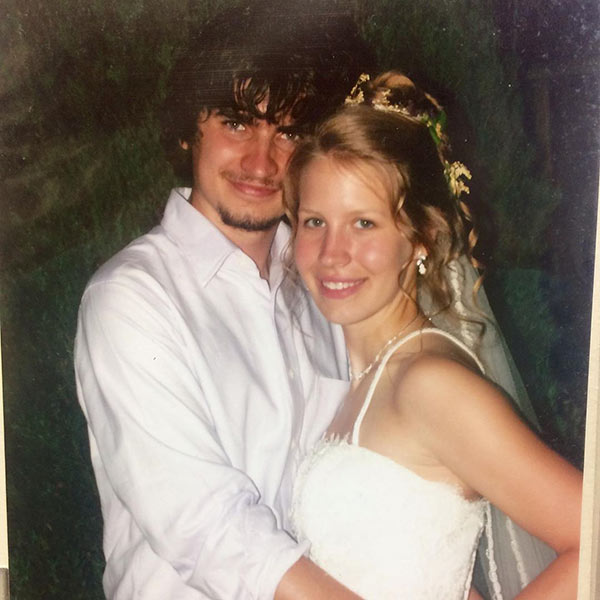 They tied the knot on 12th May 2007. The thirteen-year-old marriage has brought forth three adorable children. Their firstborn daughter, named India, is seven years, having been born on 5th September 2012.
She is about to blow eight candles. The other two children are boys named Oscar, born in 2014, and Calvin, born in 2017. This family are currently living a happy life in a lavish house in Warren County, Virginia
Net Worth.
Dr. Emily's net worth is estimated to be 500,000 USD. She worked as a service veterinary doctor in an active clinic for five years, simultaneously casting for a reality TV show.
She earned a good salary from her practice and acting, which sums up her handsome net worth. Dr. Emily Thomas Vet is a hardworking lady who has a long way to go. She has shown all the signs of going far soon.
As she progresses, her net worth will also increase. Be sure to get updates of the same here.
Dr. Emily Thomas Wiki and early life.
Dr. Emily was born on the 1st of April 1994. Warner Robins, Georgia, USA; however, some sources state her birthday to be 4th August 1984. She is 38 years old as of 2022.
Her father's name is Doug Keene, while her mother's identity remains a mystery. She has one known sibling, Kelly Keene, her sister. There are no fine details about her early life; the good news is that she has a family of her own, which she has shared so much about.
| | |
| --- | --- |
| Full name | Dr. Emily Thomas |
| Age | 38 years old |
| Date of Birth | 1st April 1984 |
| Place of Birth | Warner Robins, Georgia USA |
| Profession | Veterinary Doctor, Reality TV star, and blogger |
| Net worth | $ 0.5 million |
| Spouse | Tony Thomas |
| Kids | 3, India, Oscar, and Calvin |
| Nationality | American |
| Ethnicity | Caucasian |
| Zodiac Sign | Aries |
| Parents | Doug Keene, (Father) |
Education.
Dr. Emily graduated from the University of Georgia in 2010 after finishing her studies as a veterinary medicine doctor. She then went in for an internship where she specialized in equine reproduction, becoming a horse specialist.
She made a brief stopover in Newberry, South Carolina, working in a small private clinic before proceeding to Michigan to meet Dr. Pol. After that, the rest is history. Dr. Emily also appeared in a comedy film titled 'Comedians Give Lecture in 2019.
Social media profiles and activities.
Dr. Emily's activities on social media started to increase immediately. She left Michigan. She has a well-maintained and updated blog with attractive photos and texts that take attention. Dr. Emily replicates most, if not all, of her blog posts on her social media.
She does not have a Facebook page, but on Twitter, she has 37.2K followers, and on Instagram, she has 48.7 followers. She created a YouTube account on 3rd January 2020, and so far, she has 6.2Ksubscribers with 60+K views.
https://www.instagram.com/p/B_h5QFXgauS/
Originally posted on September 9, 2020 @ 7:04 am