Dr. Lisa Jones is an associate veterinarian and reality tv star who burst on to the scene four years ago. Joining Pol Veterinary Services is what ultimately paved the way for a life on television.
Lisa got the chance to star alongside the man himself, Jan Pol, and several other reputable American vets. These include the likes of Brenda Grettenberger, and Nicole Arcy.
Over the years, Dr, Jones and the rest of the team have worked hard to provide affordable health care. On the personal front, is Dr. Lisa Jones married to a husband?
Dr. Lisa Jones DVM
Did you know that Lisa Jones was homeschooled all the way up to college? Yes, that's right- the talented doctor owes her initial educational background to her parents, who took it upon themselves to get her ready for the certificates and qualifications she'd need to join a good college.
This came in the form of a stint at Cornell University, which is where she attained a degree in Veterinary Medicine. Shortly after, Dr. Lisa got a job at Pol Veterinary Clinic, an animal center based in Michigan.
She officially became an associate veterinary office at the clinic on the 1st of July 2019. Her value was evident right from the onset as she brought a great deal of experience when it came to working with dairy animals.
Lisa spent most of her time at the center, taking on both day and night shifts. Being an associate vet, her main job was to stay on call in case of any late-night emergencies.
In an interview, Jones revealed that on some days, she only managed to get roughly about 3 to 4 hours of sleep.
What happened to Dr. Lisa Jones DVM on Dr. Pol?
Television would follow less than a year later as Lisa joined the cast of the Incredible Dr. Pol. She was first introduced to fans on the 2020 episode titled, 'Sprain Sprain, Go Away.' Between 2020, and 2023, she'd appear in a total of 56 episodes.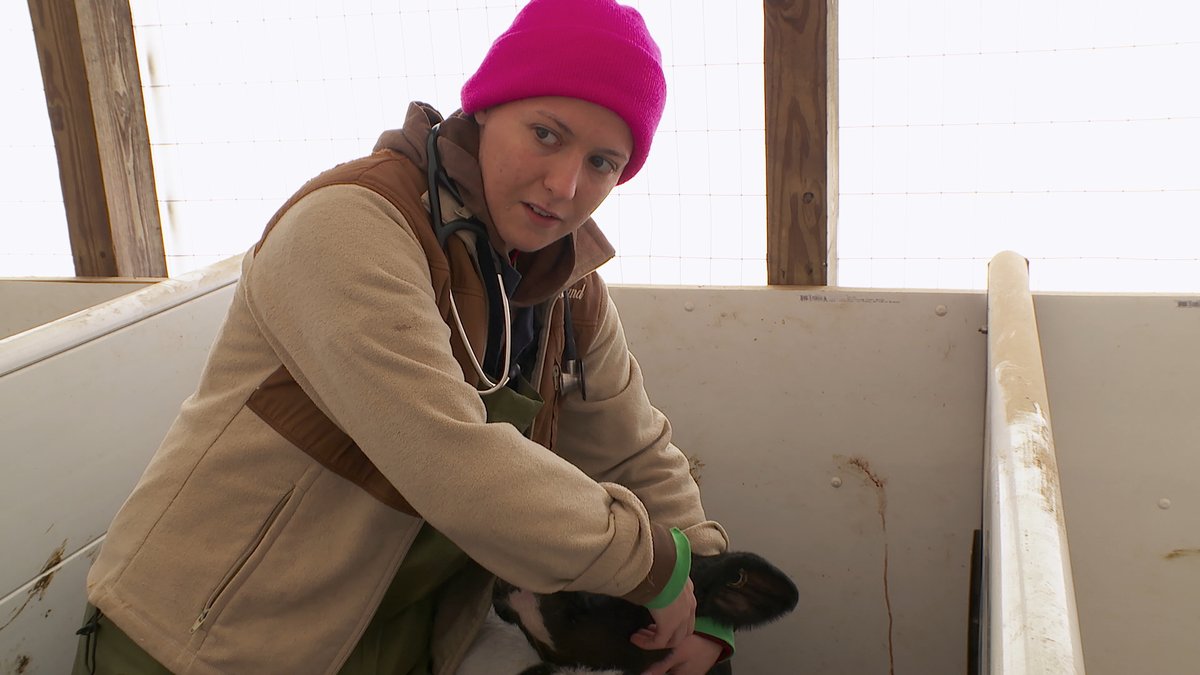 Moreover, Dr. Lisa Jones is also set to appear in a decent chunk of the show's 22nd season. Over the years, fans have watched Lisa treat a variety of animals, ranging from cats, dogs, to even cows! She doesn't shy away from any challenge, making great use of her steady and tiny hands!
Is Dr. Lisa DVM married to a husband?
As far as we can tell, Dr. Lisa Jones is not married to anyone. An extensive look at her Instagram page revealed that she has dedicated most of her life to animals, and her work.
Her page is littered with multiple action picks of Lisa busying herself on farms, and at the clinic. There isn't any hint at all that she has a husband somewhere in the wings.
That being said, it could just be looking at a case of a woman who prefers to keep her personal life private.