Brandon McMillan is a New Jersey-born animal trainer, reality television personality, and author. He was born back on April 29th, 1977, which makes him 43-years old. Brandon is widely known for featuring on the series 'Lucky Dog.'
Other than that, he also features on Legend of the Deep Blue and the Great White Shark Serial Killer. McMillan's exemplary work on television has seen him recognized with a Daytime Emmy Award for Outstanding Host.
One question on everyone's mind is whether Brandon is married to his wife or not. Explore several interesting details about his personal life including Brandon's gay rumors.
Who is Brandon McMillan?
Brandon McMillan is an American celebrity dog trainer and writer who has a lot of experience with different dog breeds. He makes use of an impressive training method that can easily apply to any dog, regardless of whether it's a rescue from a shelter or a spoilt pure breed puppy.
Growing up, Brandon had access to a wide variety of exotic, albeit dangerous, animals. These include the likes of wolves, vicious birds of prey, and even big cats.
Once he reached the age of maturity, McMillan decided to move to L.A. and take up a position at his uncle's training company.
The establishment specialized in training animals for roles on film and television. 2009 marked an important time in Brandon's career as he stepped into television for the very first time, appearing on the Animal Planet show 'Night.'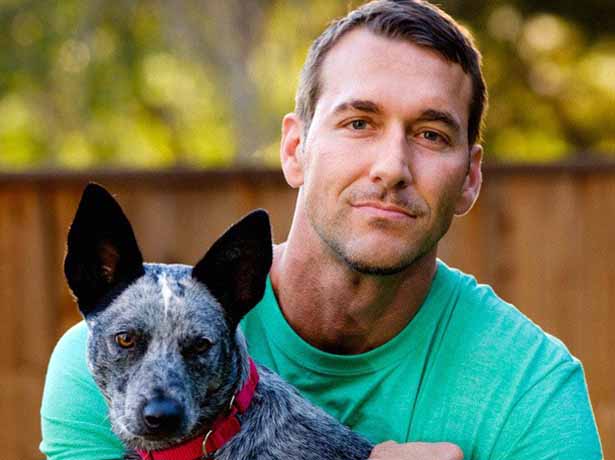 As the name suggests, the show monitored the activities of various predators in the dead of night. The very next year, Brandon set up his now-famous dog training school in Los Angeles.
Over the years, they have catered to pets owned by several high-profile celebrities: Ronda Rousey, Andy Cohen, Kate Hudson, and Don Cheadle, just to name a few.
Perhaps the most significant moment in his career came in 2012 once Litton Entertainment came calling. They were interested in giving him his own show.
'Lucky Dog' officially started airing on September 28th, 2013, on the CBS network. The series was headlined by Brandon, Rashi, and Eric Wiese.
These animal trainers set out to save abandoned dogs scattered across the community. Their goal was to transform these dogs into safe pets, dealing with any aggressive behaviors in the process.
Brandon McMillan Wife.
There are no reports that suggest that McMillan is a married man. From everything we could find, he has not walked down the aisle yet. In as far as his romantic life is concerned, however, we did learn that he dated a woman named Alanna Lynn Polcyn.
A look at his social media activity reveals that they have been seeing each other since 2015 at least. This is backed up by the fact that he released a post with the caption, 'Happy Anniversary.'
 

View this post on Instagram

 
He added that Alanna is a significant part of his life; she has stuck with him through all the hard times he has experienced. Some sources say that the two are not together anymore.
This stems from the fact that there have been no more posts about Alanna on Brandon's Instagram page recently.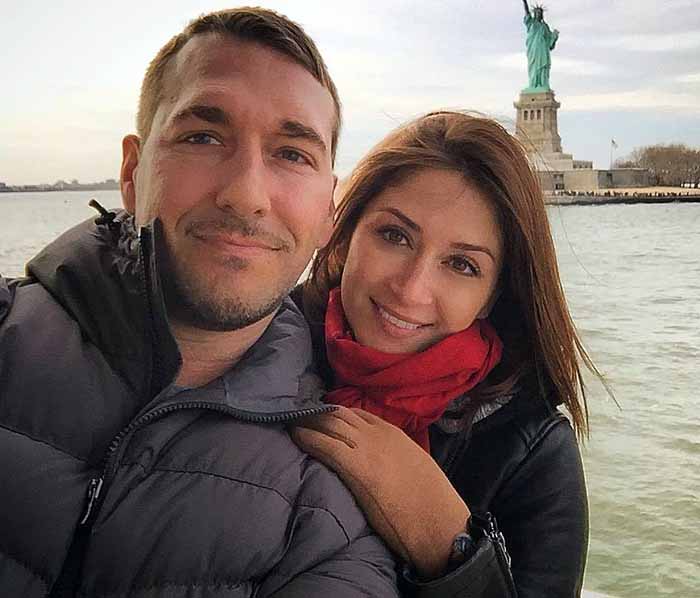 To sum it up, Brandon McMillan is not married to a wife yet.
Is Lucky Dog Star Brandon McMillan Gay?
Brandon is a man who likes to keep his romantic history to himself. It has raised several questions relating to his sexuality. People have started asking whether he is gay or not and still in the closet.
From the paragraph above, however, you can see that Brandon has at least dated one woman. This would confirm that he is a straight man, and not in fact, gay.
McMillan's social media activity.
Brandon is relatively popular on Instagram. He has 191,000 followers on this platform alone. Going through his page, we learned that McMillan offers various master-classes that help people train their pets.
Scrolling down his page, Brandon's love for animals becomes quite evident. He has several pictures of cats and dogs. One such hilarious post shows a dog wearing glasses and reading a book.
Another post shows him training a golden doodle at his training school.
 

View this post on Instagram

 
Originally posted on February 23, 2021 @ 1:28 pm