Is Noel FitzPatrick is a 52 years old Irish veterinary doctor, actor, professor, and author. He is famous for his cast on the TV series 'The Supervet' that airs in Channel 4.
The show shows the day to day activities in his hospital, Fitzpatrick Referrals in Eashing, England. He wrote a book titled 'How Animals Saved My Life: Being the Supervet.' In it, he reveals personal information about his life intending to inspire his readers.
In this article, we will focus on the relationship of this Supervet who holds the Guinness World Records award for being the first vet to amputating a cat in 2014. Noel is one of the finest bachelors in England, but how about his past relationship, find out about that, and his net worth here.
Noel FitzPatrick is Married to His Work.
The Supervet Noel has not had the best relationship with other people other than his family members. He had confessed in many instances that he was bullied and told all manner of unkind words when he was still a young boy.
He gave up trying to be friends with fellow humans and found solace in his pet dog and books.
The dog became his only real friend, and the single gift he would give back to it was to become its doctor. After graduating from the University of Dublin in 1990, and kicking off his career as a vet, his work has always come first.
In an interview, he also pointed out that he has tried to be in several relationships that could have led to marriage, but the partners he had always felt neglected.
https://www.instagram.com/p/CC-i4-OhZaj/
Despite having a big heart that loves cats and dogs like no one else, Noel Fitzpatrick vet is considered a very mean person by ladies.
So far, he has not found any lady who has accepted his offer of being a second priority after his work. According to his own words in his book, he is still open to marrying and having children, but all that will always come second to his work.
The Supervet Confessed to being lonely and Depressed.
According to his Instagram bio, he describes himself as the dad of cats and dogs. However, he is still struggling to find ultimate satisfaction in his work despite investing all his energy and brains.
Being a human with ups and downs, in his low moments, Noel confesses that he does get lonely and depressed.
After doing what he does best and fix the pets and uniting them back to the owner, he is always left with a feeling of emptiness, a void he struggles to cover up. But that is the life he resolved to live, he has done it for decades now and seems to have embraced it as his fate.
Who is Supervet Noel FitzPatrick Girlfriend?
The Supervet Noel had a girlfriend named Helena, the first one before he became famous. However, before she could be Noel Fitzpatrick's wife, he ended the relationship after he found her cheating on him.
In his book, he says,
"While I have been fixing a dog, a girl I loved has been in bed with someone else. That's a pill I cannot swallow"
He then moved to England to pursue his career. However, he is still struggling to find ultimate satisfaction in his work despite investing all his energy and brains on it.
Noel has also been associated with Keira Knightley, an actress. He is a big fan of her and has named one his border terrier after her. Rumors have it that he dated singer and actress, Cathy Davidson, and Jim Davidson's ex-wife Tracy.
Noel Fitzpatrick is Not Gay.
Living alone in the 50s comes with certain criticism. Due to the fact that the Supervet is not married to any wife yet made his fans speculate that maybe he is gay.
Noel Fitzpatrick is not gay and has not been linked to any gay partner either in the past or present. He is a straight man who only wants a lady who wants a lady who is ready to compromise and accept his offer.
Noel Fitzpatrick Net Worth: $140 Million.
Noel Fitzpatrick's net worth is estimated at 140 million USD. He is the owner and founder of Fitzpatrick Referrals, with more than 250 staff comprising 30 surgeons.
He has worked as a vet for decades earning salaries and accumulating his wealth. Also, the income from his tv show adds in his wealth. Also, his famous book has sold hundreds of thousands of copies.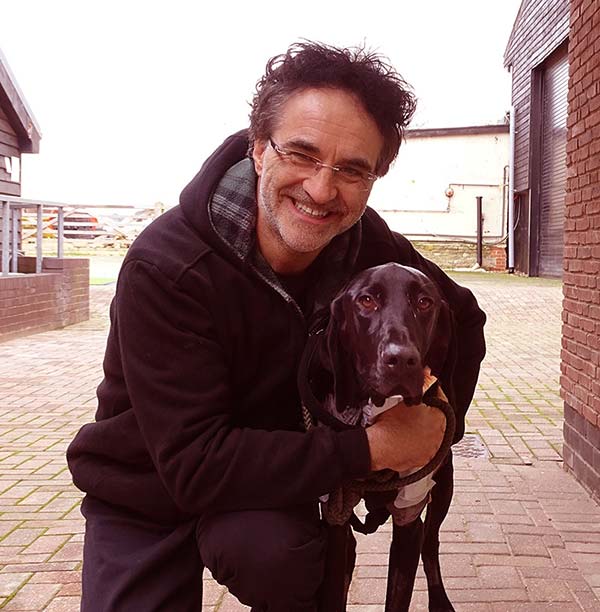 | | |
| --- | --- |
| Full name | Noel Fitzpatrick |
| Age | 52 Years old |
| Date of Birth | 13th December 1967 |
| Place of Birth | Ireland |
| Profession | Veterinary, Professor, TV Actor |
| Net worth | 140 Million USD |
| Wife | N/A |
| Kids | N/A |
| Nationality | Irish |
| Ethnicity | White |
| Zodiac Sign | Sagittarius |
| Parents | N/A |
Originally posted on September 9, 2020 @ 8:30 am