Dr. Susan Kelleher is a 51-year-old American veterinary doctor and reality TV star. She is famous for her cast on 'Dr. K's Exotic Animal ER' show that airs in Net Geo World. The show follows the unfolding in Broward Avian, and Exotic Animal Hospital as Dr. Susan and her staff strive to attend to exotic animals.
Cats and dogs are, however, not welcomed in that hospital. This article will focus on Dr. Susans' journey to fame, a bit of her personal life, and some light on her TV show.
Who is Dr. Susan Kelleher, aka Dr. K?
Dr. Susan is a mother of three children, wife, and one of its kind veterinary doctors. After observing the suffering of neglected exotic animals, some of which cannot be kept as pets like chameleons and bunnies, she specialized in treating such exotic animals and established a hospital.
In her clinic, Broward Avian and Exotic Animal Hospital in Deerfield Beach, Florida, her guest's list includes tortoises, parrots, and strange animals.
The events at her clinic that makes up the content that airs on the show which she hosts. Dr. K has been a vet for more than 25 years and has made much progress to the extent of having her clinic and a TV show. That proves her passion and the hard work she has put on her work.
About Dr. K's Exotic Animal Er.
This show first aired on 4th October 2014 and so far ran for eight successive seasons with 72 episodes. The show airs on Net Geo World cables ever since its debut.
The show's cast includes two narrators, Josh Goodman, who has appeared in 46 episodes and still on, and Art Edmonds, who appeared in the first 14 episodes. The other two familiar faces include Dr. Susan herself, 40 episodes, and Dr. Lauren Thielen, who was present for 40 episodes before leaving the show.
The hospital has several veterinary doctors and staff, most of whom do not cast for the show. The last episode of the show was aired on 6th October 2019, and fans are waiting for the next season to air.
What Happened to Dr. Tom on Dr. K's Exotic Vet.
'Dr. K's Exotic Animal ER' show received a warm reception when it first aired. Everything seemed to be working until some of the staff started to air out complaints that potentially threatened the show's life.
Some of the crews ended up leaving the show, and one notable face that went missing was the technician named Tom Cronenwett. According to his posts on social media, he walked away because of the mismanagement of the show (and the hospital) and also added that he moved to a new place where he could interact with dogs.
He also (allegedly) complained about the ego of the lead vet and lack of professionalism in the clinic. Working with Dr. K was just but a stepping stone in his career journey. A few months later, he posted another photo of him at his new workplace. He currently works as an assistant vet at Westgate Pet & Bird Hospital in Austin, Texas. We hope he will also have his TV show like his former colleague, Dr. T.
Who is Dr. K Vet's husband?
Dr. K is a married woman. She is the wife of Greg Martin, a firefighter and paramedic. Other than his line of work, not much is known about Mr. Greg.
Fine details about their wedding, how long Dr. K and husband Greg have been married, and their past relationship. After spending the whole day saving human and exotic animals' lives, Greg and Susan get back to their three cute kids, two daughters and one son named Claire, Elba, and Myles.
The birthday of the children is also unknown. The family of five is living a happy life in their home in Loxahatchee, Florida.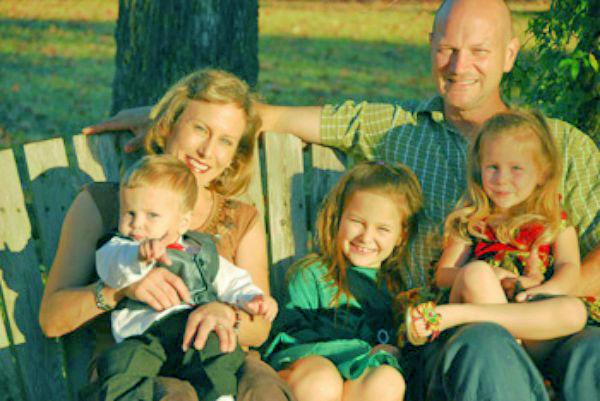 Dr. Susan Kelleher, Wiki, and Facts.
Dr. Susan Kelleher was born on 8th September 1968 in Buffalo, New York. She spent her early life in Chicago villages, where animals like ducks, snakes, chicken, and other birds were common. There are no details about her family members, including parents and siblings names.
Living among these animals built the foundation in her to care for them. Dr. K is currently 51 years old, and her birth sign is Virgo.  About her education, she attended West Seneca Senior High School, after which she volunteered at the Buffalo Zoo to start having the real experience in handling the animals.
She later furthered her study by joining Alfred University, where she majored in Biology and Chemistry, graduating in 1990. Later she graduated as a veterinary doctor from the University of Tenessee, after which she established her own hospital.
Before then, she worked as an extern student in San Diego under Dr. Jeff Jenkins and volunteered at Clinch River Raptor Center.
Net Worth.
About her net worth, Dr. K's net worth is estimated to be 500,000 USD. She has worked as a vet for more than two decades and owns a clinic with staff.
Another source of her income is the show; she earns not less than 3000 dollars per episode that goes up to 20,000 dollars per year. Some people may argue that she would be a lot richer if she were treating cats and dogs, but Dr. K is delighted with her job and seems comfortable with her earning.
Social Media.
On her social media, Dr. K can be found across all the major platforms. She has a verified account on Twitter with 5604 followers, quite low, maybe because she last posted in 2018. She has 13.3K followers on Instagram, and on Facebook, she has 22K people following her posts. Her online pages are work-oriented.
https://www.facebook.com/Dr.SusanKelleher/photos/a.512205925797341/512996375718296/?type=3&theater
One fun fact about her is that she has them as pets at home despite not treating cats and dogs. She loves exotic ones way too much that she has a tattoo of two dancing bunnies at the wrist of her right hand.  In her free time, she likes spending her time with her family doing outdoor fun activities.
| | |
| --- | --- |
| Full name | Dr. Susan Kelleher |
| Age | 51 Years old |
| Date of Birth | 8th September 1968 |
| Place of Birth | Buffalo, New York, USA |
| Profession | Veterinary Doctor, Reality TV Star |
| Net worth | 500,000 USD |
| Husband | Greg Martin |
| Kids | 3, Claire, Elba, and Myles |
| Nationality | American |
| Ethnicity | White |
| Zodiac Sign | Virgo |
| Parents | N/A |
Originally posted on September 9, 2020 @ 8:42 am