Cesar Millan is an American animal trainer who rose to fame after his show "Dog Whisperer With Cesar Millan" premiered in 2004. He is a canine trainer and works closely with all types of dogs. Read this to know Cesar Millan net worth
He has shared tips and tricks to train dogs on his self-titled YouTube channel. Currently, the dog whisperer lives in Los Angeles, California, with his family.
Who is Cesar Millan? His Career.
Cesar Millan was born on August 27, 1969, in Culiacan, Mexico, to Felipe Millan and Maria Favela. He grew up on a farm in rural Mexico with his family where he was acquainted with animals.
At the age of twenty-one, he illegally moved to America and started working there with dogs. He was a dog groomer and has worked with aggressive dogs.
He said in an interview that he didn't know how to speak the English language when he entered the country. He also revealed that Jada Pinkett Smith, one of his friends helped to learn the language.
After ten years in America, he finally became a permanent resident of the USA. He then started a dog psychology center in LA, California.
He became known for working with different breeds of dogs. Later, he shifted the psychology center to Santa Clarita.
In 2002, he was approached for a Television show and after long deliberation, he accepted the offer. His show "Dog Whisperer with Cesar Milan" premiered on September 13, 2004, on the National Geographic channel and run for nine seasons.
After the show ended in 2012, a documentary titled "Cesar Millan's Leader of the Pack" was released on Nat Geo Wild in 2013. Since then he had appeared in various reality dog training shows with his family and dogs.
In addition to that, he has also acted in movies like "Beethoven's Big Break", "The Back-up Plan" and "Trouble". The fifty-three years old dog trainer is also a social media personality who has around 3 million subscribers on his YouTube channel. He is frequently sharing important information regarding dog training on his YouTube videos.
Family and Kids
Cesar Millan is currently engaged to his fiancee, Jahira Dar. She is a Dominican actress and has appeared alongside her fiance in his shows.
The couple started dating shortly after his divorce from his ex-wife, Illusion Wilson. The fifty-three years old TV personality was married to Illusion Wilson for more than fifteen years.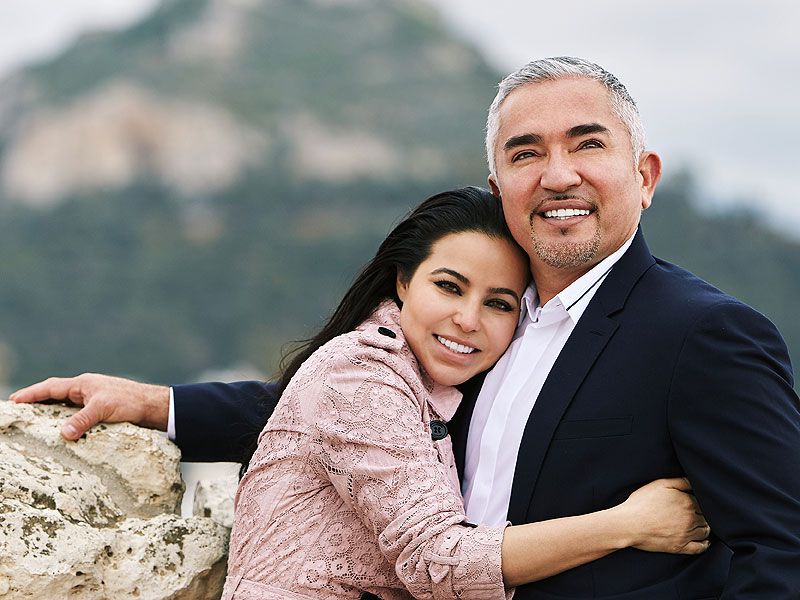 They had two sons together, Andre Millan and Calvin Millan. The couple got divorced in 2010 citing the reasons as differences in personality.
During this rough time, the dog trainer attempted suicide and was rescued by his sons immediately. Currently, he is living happily with his fiancee and children in LA, California.
Net Worth
The host of the show "Dog Whisperer With Cesar Millan" has also acted in movies and reality TV series. His grooming company, Cesar's Way Inc., and his non-profit organization Cesar Millan Foundation were established in 2007.
Since then, he has helped in aiding many abandoned animals. The fifty-three years old dog trainer has also published several books sharing his knowledge of dog training and tips to groom them.
As of 2023, the estimated net worth of Cesar Millan is $20 million. He is one of the richest dog trainers in the world.