Animal Planet is home to a plethora of entertaining shows. One such series is 'Dr. Jeff Rocky Mountain Vet.' Throughout its remarkable run, Dr. Jeff and his crew have taken on a few unusual cases, to say the least. On one occasion, they handled the case of a stray dog that had been admitted at the clinic after a fence-related injury.
A different episode saw them treat an obese cat with kidney disease. So have any animals died on the show? This is one of the questions we will seek to answer today.
About the Show.
As the name suggests, Dr. Jeff Rocky Mountain Vet is a show that follows the life of the aforementioned vet. Season after season, we have watched as Jeff, and his team took on animals with various disorders. They also performed surgeries whenever necessary.
The entertaining show is narrated by John Schwab. We were first introduced to the cast of Planned Pethood Plus in the episode 'One More Chance' that debuted on July 11th, 2015.
Back then, viewers watched as the team raced against time to treat a dog that had recently suffered from cardiac arrest after being brought to the clinic. In other instances, fans have gasped as the crew undertook various cases like a miniature pig with an injured leg, and a French bulldog who needed emergency surgery.
Dr. Jeff Rocky Mountain Vet Deaths.
With all the cases that the team over at Planned Pethood Plus takes on, it will come as no surprise that they are not able to save all the animals. Some cases are just too far gone, and there is nothing more that they can do in these instances.
Another tragedy that hit the show came with Dr. Jeff's cancer diagnosis. After a visit to his doctor, Jeff was given the shocking news that he had B-cell Lymphoma.
Additional tests also revealed that an 8cm mass sat in his lungs. The only way that the doctors could save his life was through chemotherapy.
Dr. Young had to take some time off the show to recuperate as the treatment was rough. He even had to lose his signature long hair and a few pounds in the process. Jeff was fortunate enough to go into remission and beat his cancer diagnosis thoroughly!
Dr. Jeff Young Vet is healthy as of 2022 without any health issues
Location.
Rocky Mountain Vet revolves around the exploits of the Planned Pethood Plus Clinic. The animal clinic is located along 4595 N Harlan St, Wheat Ridge, CO 80033, in the United States of America.
The Cast.
Dr. Jeff Young.
Jeff was born on April 14th, 1956, in Indiana. It suggests that he is 64-years old presently. Dr. Young is the proprietor of Planned Pethood Plus, which he started immediately after graduating from University. Being a vet is a career that had stuck in his mind right from the onset. Even as a child, he always loved taking care of animals.
As his brand grew, Jeff branched out to rescuing animals out there in the world, and not just only those that were brought into his clinic by their owners. This gradual expansion led to him opening up a few more clinics in Mexico and Slovakia.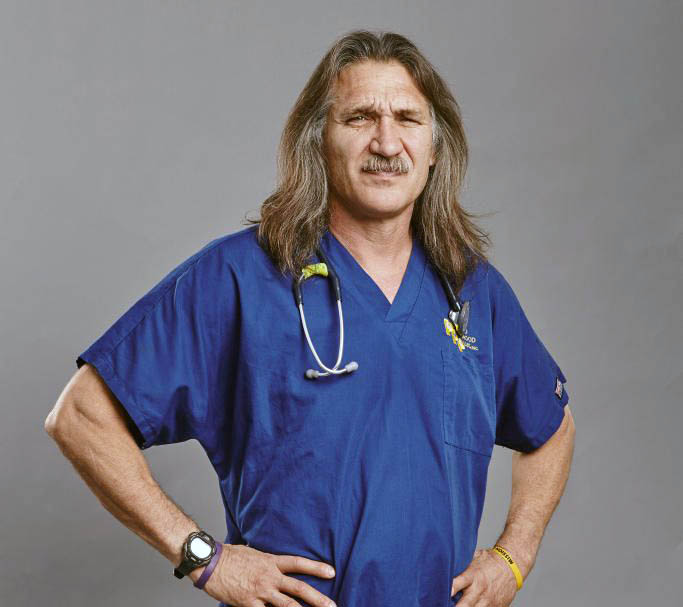 Dr. Jeff Rocky Mountain Vet cast Dr. Young's popularity grew exponentially as soon as he was given a show on the Animal Planet. Even a cancer diagnosis could not derail his steady rise to the top. As things stand, Jeff Young has a reported net worth of $200,000. He has also been married two times already, most recently to a woman named Petra Mickova.
Dr. Jeff Baier.
Jeff Baier was born and raised in a farm in Nebraska. As a child, he was surrounded by a plethora of different animals. From the moment he could walk, Jeff was handling various chores at the farm. This and his favorite television show, Wild Kingdom, paved the way for his career into medicine. He mainly wanted to work with wild animals.
To that end, Dr. Jeff Rocky Mountain Vet cast Jeff enrolled at Kansas State University in the 90s. An extraordinary life awaited him once he was done with school and recognized as a certified vet.
One particular adventure took him and his family to the zoo, where they lived next to exotic animals like mountain lions, lynxes, and elk. Jeff took on all-comers, as no animal was too exotic for him.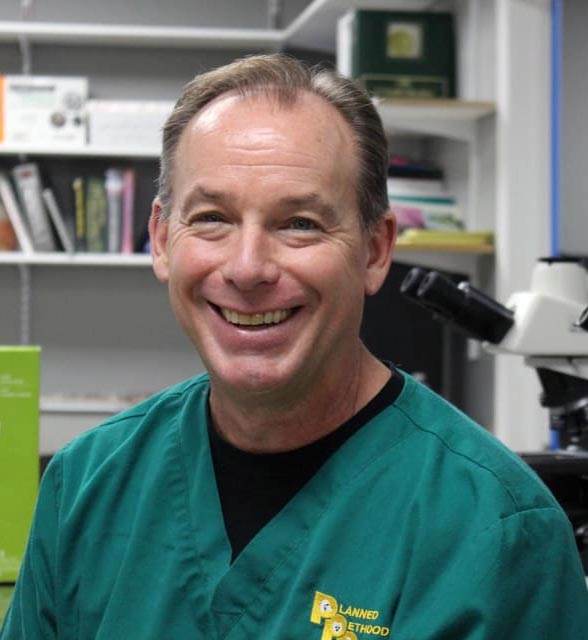 Over the years, he has treated dogs, cats, rhinos, and even wolverines! (not to be confused with the mutant from X-men). His wealth of experience eventually landed him at Dr. Young's clinic, where he is the designated exotic animal specialist.
Dr. Amy Hutcheson.
Hutcheson is one of the recent additions to the Planned Pethood Team. Amy grew up in the buzzing town of Chicago. She first came to the realization that she wanted to become a vet after her parents rescued a kitten that had suffered from severe burns. Amy took the little animal under her care and nursed it back to complete health.
Her love for animals was compounded by her interest in the show Animal Cops, which also aired on the Animal Planet. After high school, Dr. Hutcheson decided to take some time off to tour the country.
On her travels, Dr. Jeff Rocky Mountain Vet cast Dr. Amy Hutcheson also found time to apply to the University of Clemson, which is located in South Carolina. Her educational background also includes enrolling at the University of Tennessee, where she studied veterinary medicine.
Upon completion of her degree, Amy drove directly to Planned Pethood and talked her way into a job after an interview with Dr. Young.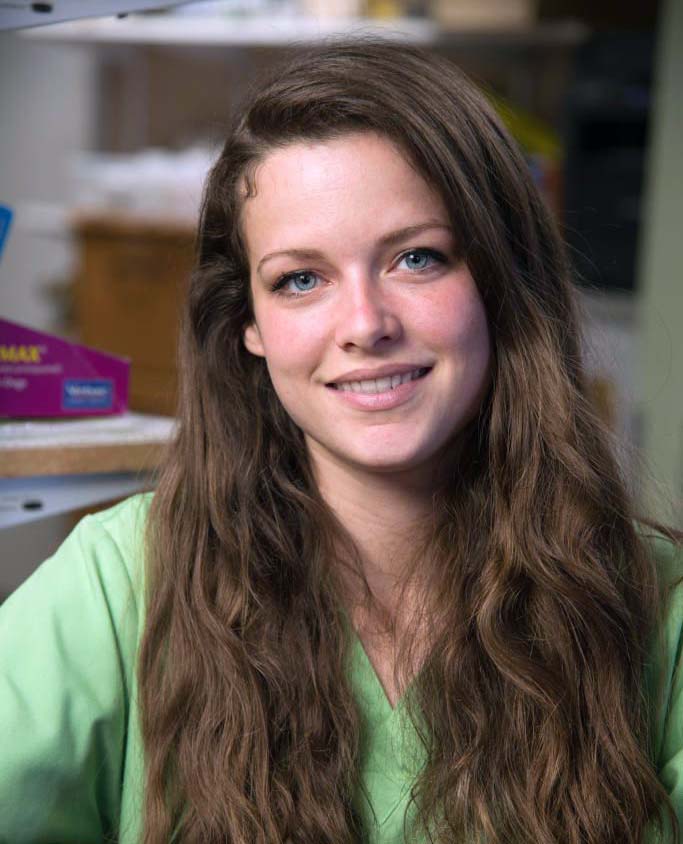 Dr. Jeff Rocky Mountain Vet cast Dr. Donald Kraft.
Don Kraft is a 35-year old vet who first joined the team back in 2014. Remarkably, Dr. Young only let Kraft watch for a few weeks before he was thrown right into the thick of things as he had to lead his own surgeries.
The confidence boost helps him become a better doctor. When he was in high school, Dr. Donald discovered that his primary interests lay in the field of science and biology.
We should, however, point out that there were hints at his love for animals even when he was a child. He had a series of different pets like a goldfish, which served as a starter pet, to other different pets like a gerbil and a dog.
It led him to pursue a degree in veterinary medicine after high school. It came with admission to the Royal Vet College, which is situated in London.
Shelly Hulen.
Hulen is a Colorado native who put down her apron for the chance to work with Dr. Young over at Planned Pethood Plus. Shelly grew up in an environment that encouraged her to take care of animals.
After a time, her connection to animals grew even more profound than the one she felt to other people. Her life changed when Dr. Jeff walked into the restaurant she worked at one day. They hit it off almost immediately, and a friendship quickly blossomed.
He eventually offered her a job at his clinic. Over the years, Shelly has grown into an animal whisperer who is adept at reading the body language of different pets. Hulen is crucial when it comes to soothing aggressive pets. Most animals are taken to her before any procedure, and she does everything in her power to ensure that they remain calm throughout.
Shelly Hulen goes above and beyond for the animals brought in. She comforts them, cuddles them, and even gets on the floor if need be.
In turn, animals have come to trust her. The clinic not only takes care of Shelly but also her pets. Her dog almost succumbed to anesthetic related complications. She spent most of her savings to help her dog. Jeff's clinic puts the treatment of animals first. Money is more often than not a secondary issue.
Hector Martinez.
Dr. Jeff Rocky Mountain Vet cast Hector Martinez serves as an assistant to Dr. Jeff Young. He is one of the people who have been with Jeff right from the beginning. Hector is an expert technician whose skills are not only limited to veterinary medicine.
He additionally doubles up as a PR expert, IT manager, and construction advisors. Martinez immigrated to the US from Mexico when he was just two years old. He met his future boss back when he was in high-school.
At the time, Dr. Jeff was one of the athletics coaches the school had employed! Even then, the good doctor's kind heart was prevalent as Jeff bought Hector a pair of running shoes.
It comes as a little surprise that Hector has remained loyal to the clinic throughout the years. He and Dr. Jeff make quite a formidable duo while they are out on the door. Such is Hector's prowess in surgery prep that Jeff virtually picks him for most of the trips he takes.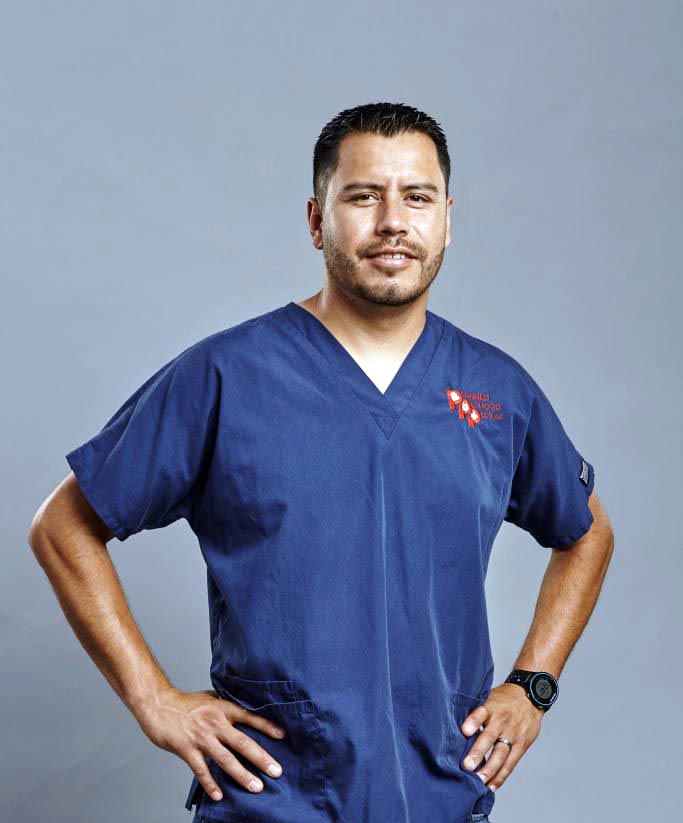 Melody Obuobisa.
Mrs. Obuobisa works as Planned Pethood Plus's Practice manager. Melody's duties range from managing the stuff, budget-related issues, and creating an organized schedule.
Melody has worked with her father for almost two decades now. While there is no doubting her compassion for animals, it is also safe to say that Melody can be an acquired taste.
At one point, her father even referred to her as the problem child of the family. Even Melody admits that most people will either get on with her or dislike her entirely as she is not afraid to speak her mind.
This attribute is especially true when it comes to animal abuse-related stories. These cases leave a particularly bad taste in her mouth, and she strives to ensure that any and all people who abuse animals face the full strength of the law.
Dr. Petra Young Mickova.
Petra Young is a 35-year old Slovakian native who also works at Planned Pethood Plus. It is the clinic that was founded by her husband, Dr. Jeff. Her work at the clinic entails surgeries and animal rescue.
Dr. Jeff Rocky Mountain Vet cast Petra grew up in Slovakia, and only left the country for America when she was in her 20s. She met her future husband while she was still undergoing her medical training back in 2010.
After graduating, she eventually found her way to Planned Pethood Plus. Petra and Jeff gradually grew closer, both professionally and personally. They eventually tied the knot in 2014, and have been married ever since.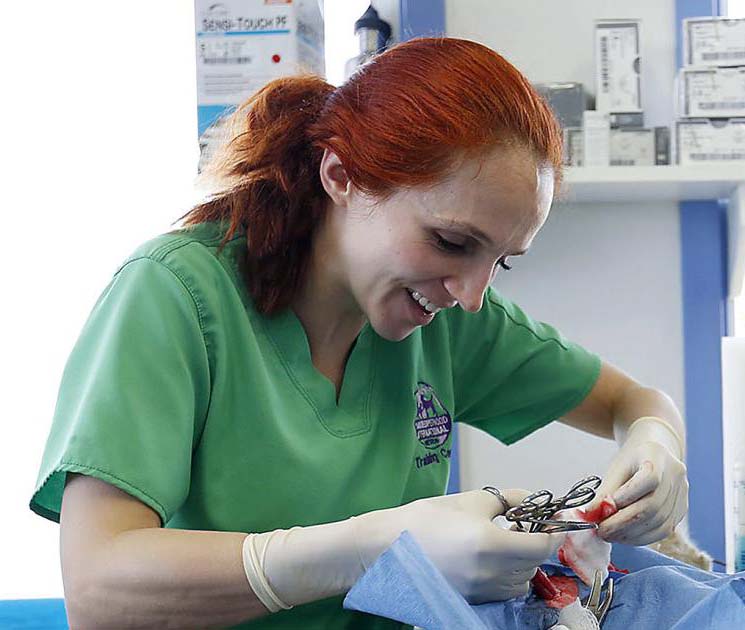 Dr. Rachel Nichols.
Rachel Nichols is a former associate veterinarian at Planned Parenthood. Nichols' credentials include a Doctorate in Veterinary Medicine, which she earned at Colorado State University. She first joined the clinic back in January 2012. For over two years, Rachel worked with Jeff, helping out with the care of various animals.
She was also helped out in some of the surgeries they had to do at the clinic. Dr. Jeff Rocky Mountain Vet cast Dr. Nichols officially left the clinic back in June 2014 after two years with the team. Since then, she has taken up a job at Parker National Hospital, where she is still employed presently.
Is Dr. Jeff Rocky Mountain Vet Canceled?
No, Dr. Jeff Rocky Mountain vet isn't canceled. The show's season 8 premiered in the last quarter of 2022. Season 9 will premiere in 2023.
Originally posted on July 1, 2020 @ 4:08 am