The Vet life is a reality TV show that airs on Animal planet channel. The show follows three vegetarians, Dr. Diarra Blue, Dr. Michael Lavigne, and Dr. Aubrey J. Ross, on their day to day services on their animal hospital and the animal shelter they set up in Huston Texas.
The show first premiered on 4 January 2016 is currently in its sixth season with a total of thirty-five episodes. The three doctors brings pulls out a spectacular show as they try to balance their personal life and their profession that involves saving the lives of animals brought to them.
Is "The Vet Life" Canceled?
The show premiered its fourth season on 6 April 2019, after which animal planet did not indicate when the fifth season will be aired. There were speculations that the show was canceled. The fourth season ended in May 2019, but after two months break, the show was back for a fifth season on 10 August 2019. The sixth season ran from 4 January 2020, with its tenth episode aired on 7 March 2020. So, the show is still on.
Location of the Hospital.
The three doctors established the Cy-Fair Animal Hospital in 2015. Currently, they have two branches, the main one in Louetta Road, Cypress, Texas, and the other one in Aldine Bender Road, Houston, Texas. The offer both hospital and boarding services with current facilities in the veterinary field. They accept both walk-in and scheduled appointments. They have an elaborate website that eases the whole booking process.
The 2016 Puppy Lawsuit.
In July 2016, the three doctors were accused by a couple who had brought two puppies to their hospital died. It was reported that the couple brought in two bulldog puppies for treatment that would take a week. Unfortunately, one of them died when it was operated on a few hours after being brought in.
For unknown reasons, the doctors cremated the puppy without consulting the couple. This did not mean ogre well with the couple who wanted to do a necropsy to determine the cause of death. This case was, however, solved. Other than this case, at the start of their work, the doctors have had a smooth run of business.
"The Vet Life" Cast: The Doctors and Details
Dr. Diarra Blue.
Dr. Blue was born and raised in Detroit. He had a passion for tending to animals since his childhood. Blue became a neighborhood veterinary even before he joined university. He got his B.Sc. Animal Science from Tuskegee University. He also became a Doctor of Veterinary medicine from the same college.
Dr. Blue has worked in several facilities, including two in Los Angeles, before teaming with his two partners to have a hospital of their own in 2015. To keep up with his passion, Dr. Blue participates in seminars and other forums organized by Tuskegee University, where he is an alumnus.
When off duty, Dr. Diarra Blue enjoys the company of his wife, Dr. Jessica, two boys, Dean and Dylan, and daughter Nia.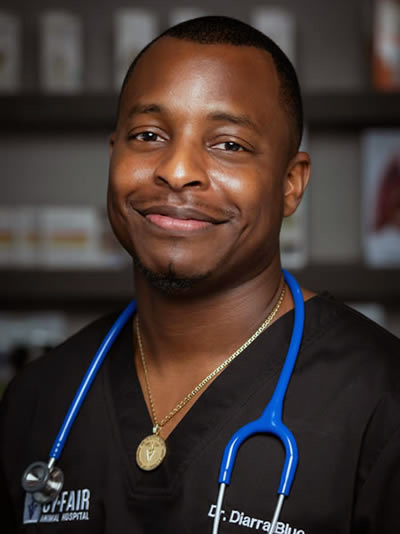 Dr. Michael Lavigne.
Dr. Lavigne grew up in New Orleans though he was born in California. As a child, he had several pets, including horses and reptiles. The love for animals started at a tender age. He joined Xavier University to Biology and later majored in Veterinary medicine.
He then joined the Tuskegee University and became a doctor in veterinary medicine in 2007. After years of ongoing work, Dr. Michael Lavigne joined two of his partner, and the three started their hospital, Cy-Fair Animal in Huston.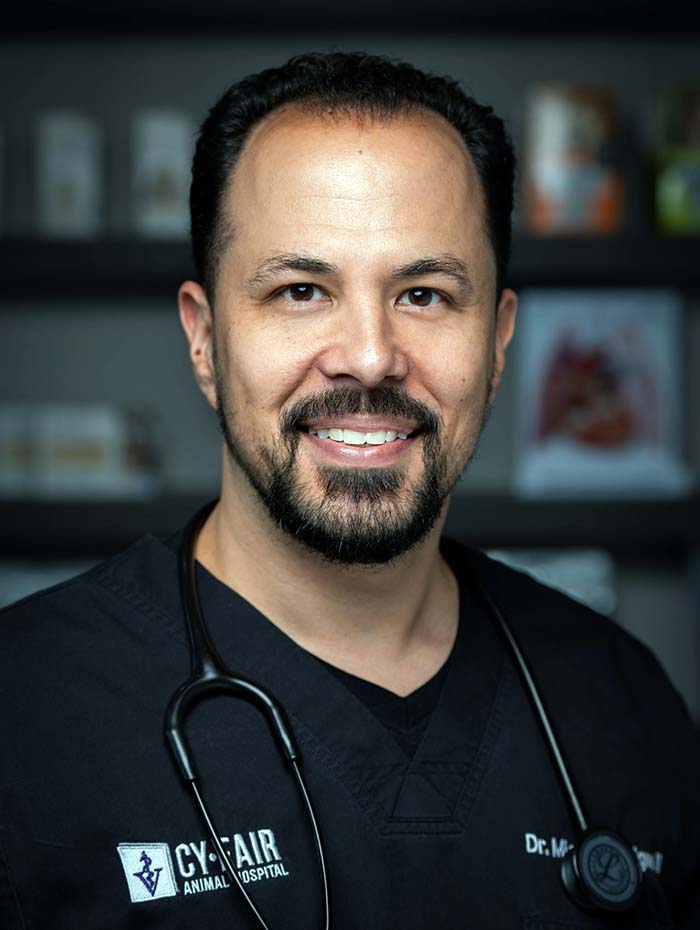 When off duty, he enjoys his family, his wife Ann, and two boys. Together they love going fishing, golfing, hiking, and entertaining friends and families. The family also lives with a French bulldog named Yama, Schnauzer mix dog named Woody, a cat they rescued from an accident and adopted named Sugi.
Dr. Aubrey J. Ross.
At the age of five, Dr. Ross already knew what he wanted to be; a veterinary doctor. He was encouraged to have a supportive family and started taking care of animals in the neighborhood, such as snakes, Guinea pigs, hens, rabbits, etc.
He later joined Tuskegee University to be a doctor in veterinary medicine in 2007. Just like his two fellows, Dr. Aubrey Ross also worked in Las Vegas. It was during his work at Banfield Pet Hospital that he leaned the business aspect of his job.
In 2013, he moved back to his town to partner with his two colleagues to start a hospital. The hospital provides quality veterinary services, community empowerment, and mentorships.
When off duty, Dr. Ross likes going to church, hanging around friends, hiking, golfing, and other social activities. He was once involved in an unfortunate accident, but he survived and returned to his feet and duty.
Originally posted on June 28, 2020 @ 2:55 am