There was a time when Ray Harp sat in front of his television, captivated by the adventures of veterinarian Jan Pol on the Nat Geo Wild reality show. Little did he know that one day, he would be working side by side with the star of "The Incredible Dr. Pol" at his bustling clinic in Isabella County's Nottawa Township.
At the age of 37, Harp embarked on a new chapter in his life, joining the West Jordan Road Clinic team on July 1, where his daily duties revolve around the care of animals, both large and small. However, the path that led him to Dr. Pol's clinic was far from straightforward.
Dr. Ray Harp's wife Convinced him to join the Dr. Pol's team
Ray's journey to veterinary medicine took a winding route, marked by various career contemplations. For years, he mulled over different professional avenues until one day, while watching Dr. Pol's show alongside his wife Chloe, a pivotal idea was planted in his mind.
Originally hailing from Kansas City, Kansas, Ray Harp first earned a bachelor of science degree in biology from Kansas State University. It was nine years ago, while managing a dog daycare facility in Philadelphia, that he felt the urge to return to school and pursue a career as a veterinary technician. This decision led him to an animal hospital in his hometown of Kansas City, where he honed his skills.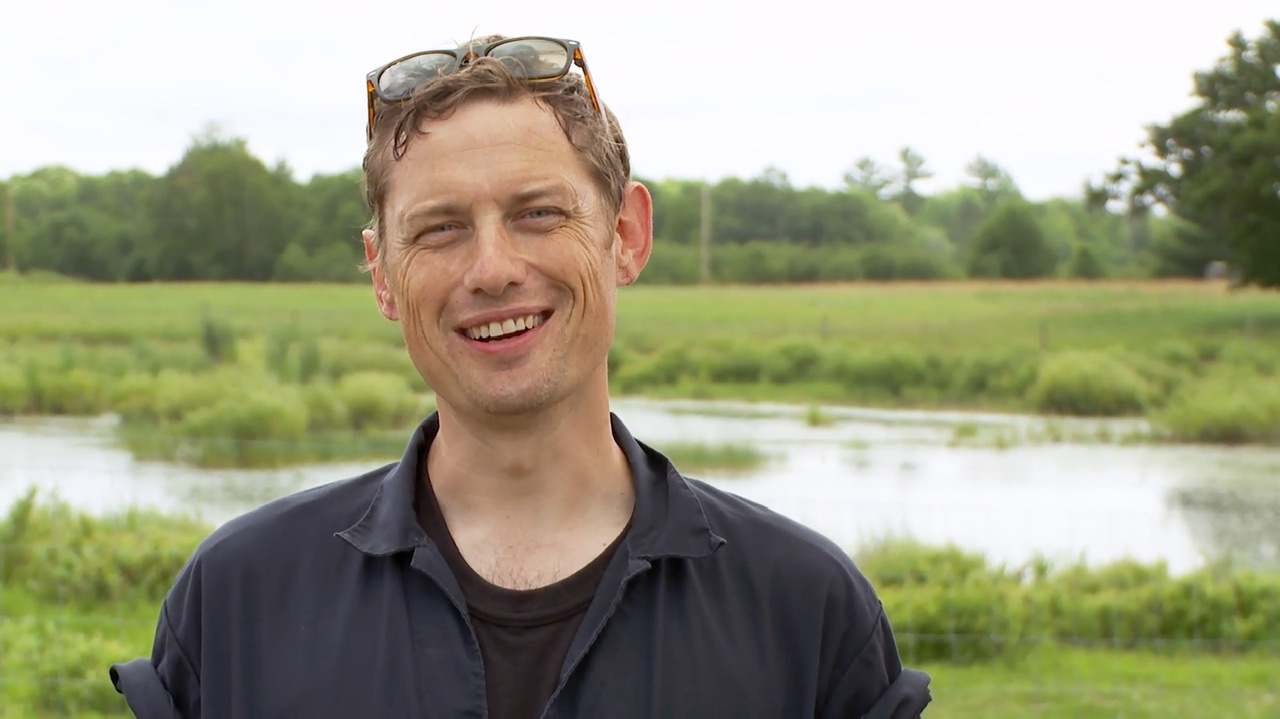 Ray's life took on a somewhat nomadic quality as he and his wife Chloe alternated between the vibrant atmosphere of Philadelphia and the familiar Midwestern surroundings of Kansas City. Amidst these changes, Ray explored other career possibilities and even shadowed physicians at the Wyandotte County Health Department in Kansas City, contemplating the prospect of medical school.
It was Dr. Ray Harp's wife, Chloe who eventually steered him in the direction of veterinary medicine, and Ray wholeheartedly agreed. With newfound determination, he returned to Kansas State University, this time as a student of veterinary medicine, ultimately earning his coveted doctorate in the field.
During his time in veterinary school, Ray nurtured a dream of settling in a region with a more temperate climate, perhaps somewhere along the picturesque landscapes of northern California. However, life had other plans, and he ended up relocating his family to the unexpected destination of Michigan.
Today, Ray Harp stands as a testament to the unexpected turns life can take. From watching Dr. Pol's adventures on TV to becoming an integral part of his clinic's team in Michigan, Ray's journey showcases the power of inspiration, determination, and the winding path that can lead one to their true calling.
Ray Harp considered job offers in northern California and other areas but ultimately rejected them because they were isolated and didn't provide the opportunity to work with large animals. He didn't want to commit exclusively to small animals. Frustrated by the lack of suitable options, he turned to the internet and found that Dr. Pol's clinic was hiring.
Finding the right fit was a challenge; he sought a mixed practice that treated both pets and farm animals while also having access to good schools and other attractions. It was his wife Chloe who encouraged him to apply at Pol Veterinary Clinic, and he has been happily serving clients there since starting last month.
Despite not being a fan of cold weather and snow, Harp has been impressed with the beauty of mid-Michigan. He is aware of the impending snowy season but remains ready for it.
Why did Dr. Ray Harp Leave Dr. Pol?
Although Dr. Ray Harp DVM got his dream job with one of the most respected vet in the country, he couldn't continue working with the Dr. Pol as the clinic was flooded with sick animals and the working schedule was too hectic for him to balance between family and work.
After working in Dr. Pol's clinic and appearing on few episodes of the show "The Incredible Dr. Pol", Ray Harp decided to leave the busy work schedule and focus more on his family.
If you check his Instagram bio, it says,
"I was on "the Incredible Dr. POl." TV show. No, I don't work there anymore"
Ray Harp and Chloe reside in rural Isabella County with their children, Jasper and Juniper. He works in an animal hospital in the said location.
Dr. Ray Harp isn't the first vet to leave the Dr. Pol's clinic, if you remember Dr. Emily Thomas, she also moved to new location to focus on her family as she couldn't handle the work pressure and rather decided to focus on her family.