As many of you are aware, Dr. Jeff Young and his team have recently inaugurated a state-of-the-art facility – the Planned Pethood Veterinary Hospital and Training Center – situated in Conifer, Colorado. This accomplishment is nothing short of a realization of his long-held aspirations.
Dr. Jeff's vision has always been to establish a lasting legacy, a clinic where both pet owners and their beloved animals can access top-quality, affordable veterinary care. Simultaneously, it serves as a unique platform for veterinary students worldwide to undergo training under his expert guidance and that of his experienced team, allowing them to directly benefit from his extensive 30+ years of knowledge and expertise in animal care.
Dr. Jeff Young's Cancer is Back Again in 2023.
However, just as he was in the final stages of opening the new clinic this past spring, Dr. Jeff received the devastating news that cancer had returned to his life. For devoted fans of the TV series "Dr. Jeff Rocky Mountain Vet," which graced our screens for eight remarkable seasons on Animal Planet, we had witnessed his previous valiant battle with non-Hodgkin's lymphoma in 2016. During that challenging period, he persevered through grueling chemotherapy treatments, all the while continuing to work tirelessly at the clinic, never allowing his indomitable spirit to waver.
What's truly awe-inspiring is that he not only triumphed over cancer but also became a symbol of resilience and hope for countless other cancer patients, including my sister, Cheri. Dr. Jeff's unwavering determination and unwavering optimism served as a beacon of strength for those facing similar health struggles.
However, this time, Dr. Jeff confronts a distinct and significantly more aggressive form of cancer. While he maintains his resolute spirit and determination to battle this illness, the undeniable reality is that he finds himself in the most challenging fight for his life yet. Managing his health concerns alongside the financial burdens he has encountered while launching the new clinic has become an overwhelming endeavor, one that is draining his energy and resources.
Here's How his cancer was discovered the first time
Young's cancer diagnosis unfolded in a seemingly straightforward manner. While indulging in one of his occasional massages – a practice he maintained due to his involvement in karate – he experienced an unusual sensation. As he lay on his chest, the masseuse diligently worked on his back, but a sharp shooting pain radiated down his arm. Initially, he attributed it to a simple pinched nerve.
Approximately two weeks later, the excruciating sensation recurred, this time coursing from his jaw down his left arm. Concerned that it might be heart-related, he promptly sought medical attention at the emergency room. There, medical professionals suspected a heart attack, prompting them to conduct an X-ray. To their astonishment, the X-ray revealed an 8-centimeter mass located adjacent to his heart. Just two days later, a diagnostic needle procedure in his back confirmed the presence of B-cell lymphoma.
Dr. Jeff Young Updates about his health
Last month on august, Dr. Jeff took it to facebook page to update the fans about the success of his recent chemo therapy. He also mentions that it has been a rough time for him, but he isn't the one to give up.
Dr. Jeff Reveals his Hardship
Not being able to work as extensively as he was accustomed to became a source of concern. The cancer's impact on his vitality and daily life weighed heavily on him. A dedicated coach for 26 years, he had spent his time mentoring inner-city kids in distance running. However, due to his diminished energy levels, he found himself unable to engage in coaching activities as frequently as before. Despite his best efforts to continue working, there were days, especially in the aftermath of chemotherapy, when he felt unwell and struggled with nausea.
Nevertheless, he endeavored to minimize the disruption the illness brought to his life. Throughout this challenging period, he remained steadfast in maintaining a positive attitude. He recognized the transformative power of a positive mindset in the face of cancer's adversities.
Dr. Jeff's Advise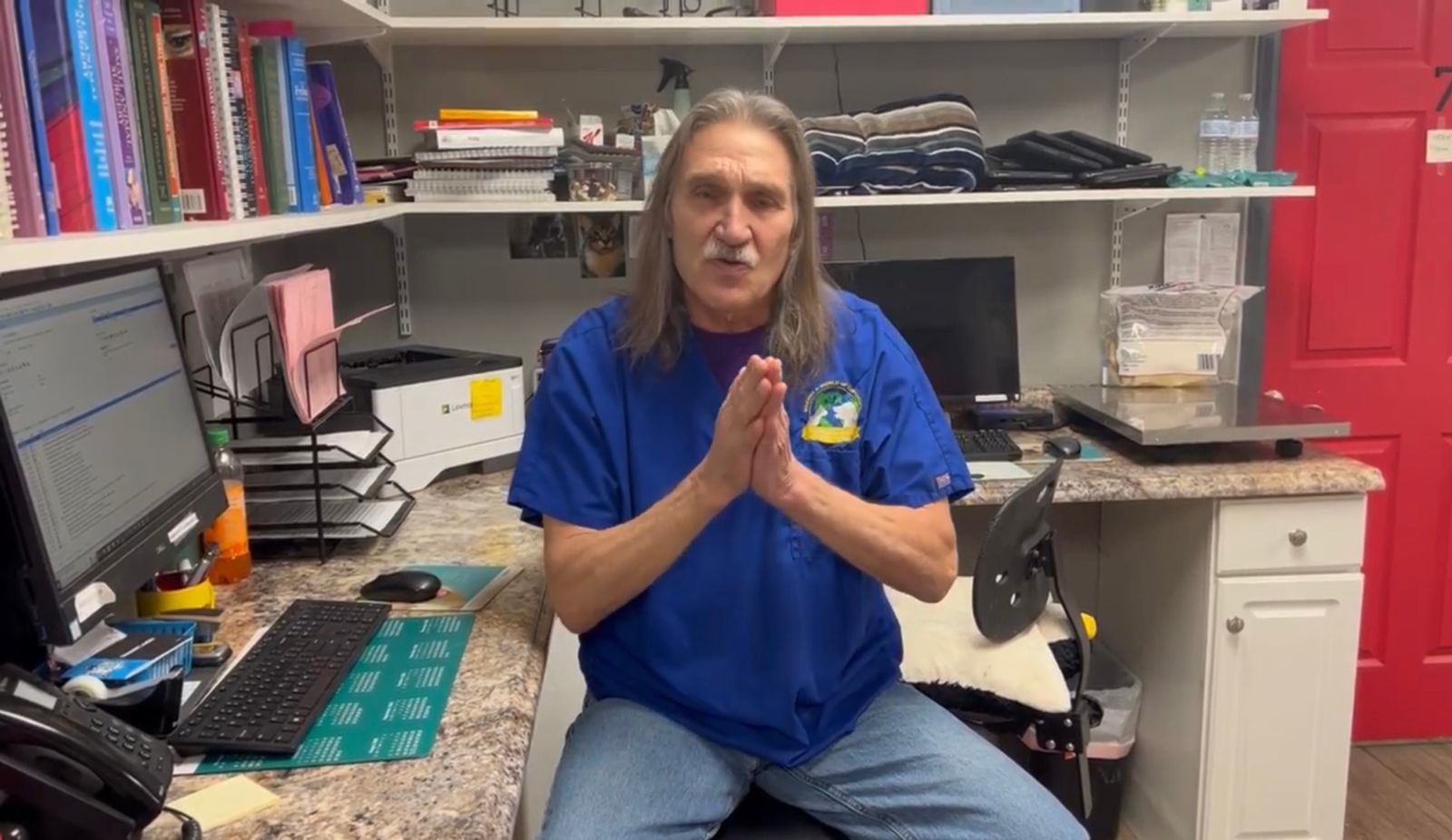 Having an excellent physician by his side, he once inquired about integrating nutrition, yoga, meditation, and other holistic approaches into his treatment plan. However, he encountered resistance and indifference from his doctor in this regard, an experience that left him disheartened and disconcerted.
Recognizing the importance of addressing the entirety of his well-being, he realized that depending solely on the medical establishment might not provide the comprehensive support he needed. He came to understand that his health journey extended beyond the realm of medical treatment for the cancer itself. He emphasized that his identity wasn't encapsulated by the presence of an 8-centimeter lump.
Convinced that dietary changes played a pivotal role in improving his well-being, he made a deliberate effort to maintain a healthier diet and continued to do so. He advocated for the importance of research and self-education in navigating the complexities of cancer treatment, emphasizing that pharmaceutical drugs were just one aspect of the broader battle for health and wellness.