Ben and Erin Schroeder are life partners who also double up as tv personalities. They feature on Nat Geo's Heartland Docs. Ben and his partner are both certified veterinary officers who operate in the Nebraska area. Looking at Ben, we learned that he comes from a long line of vets.
As a child, he spent a great deal of time at his father's animal clinic, which is where he developed a love for animals. His wife Erin grew up with a similar inclination towards animals. Here's what we found about Heartland Docs Ben and Erin Schroeder's biography and net worth.
Who is Ben Schroeder?
Dr. Ben Schroeder is animal health expert who presently runs Cedar County Veterinary Services. This was a veterinary clinic that was set up by his father back in the early 70s.
Owing to the fact that it was a family business, the ownership of the centre eventually passed on to Ben once his father was ready to retire.
As a child, Ben spent all of his childhood in the North-eastern area of Nebraska. His family owned a large farm, which also served as home for a wide range of animals.
Over the years, Ben would follow in his father's footsteps, helping out at the clinic, and caring for animals in his free time. Aside from this, he also found a love for horseback riding, which he still takes up as a hobby today. Fresh off of high school, Ben took up a position as a Certified Beef Quality Assurance Trainer.
Schroeder spent several years training other farmers in his region, He taught them how to effectively care for their livestock in order to get the highest quality of beef from them.
Alongside several other trainers, Ben introduced cattle management techniques that helped farmers adhere to guidelines set by the American Beef Industry.
Who is Erin Schroeder?
Dr. Erin Schroeder is a veterinary officer who is also affiliated with Cedar County Vet Services. Examining her background, Erin is a native of Westport, New York, and was raised along Lake Champlain.
As a little girl, Dr. Erin spent a great deal of time around ranch animals like horses. Additionally, she also got to raise a few cats and dogs, which explains her love for animals.
Even before she got to college, Erin knew that she wanted to be a vet. It put her on a path that led to Syracuse University, where she attained a degree in Biochemistry.
Aside from her veterinary credentials, Erin is also very familiar with interior design and DIY projects. These are two interests she additionally shares with her husband.
Heartland Docs Ben and Erin Schroeder Age and D.O.B
Erin Schroeder was born on the 21st of Janu
ary, in the early 80s. Most people speculate that she was born in 1981, which would mean that she just turned 40. Her husband was also born in the same year, as the two were in the same college class back in 2001. Ben, however, celebrates his birthday on the 21st of July. This also suggests that the Heartland Docs star is in his early 40s.
Net worth and Income
Ben and Erin generate a majority of their income from their health business, particularly as they cater to animals across Nebraska. As such, their clinic offers a wide range of services, including wellness exams, comprehensive dental care, routine surgery, and even preventative care. In addition to this, the clinic also offers Dairy Herd Health Consultation and Production Services.
Other than that, the couple additionally make money from their work with Nat Geo Wild. It is reported that the couple make an average of $15,000 to $20,000 for every episode of Heartland Docs.
As such, they have already made over $400,000 in the three seasons the show as been on air. Currently, Ben and Erin Schroeder's net worth is estimated to be $250,000.
Ben and Erin Schroeder relationship history
Ben and his partner Erin have enjoyed a long storied romance that dates to their time in College. Back in the early 2000s, they were both enrolled at Kansas State University's College of Vet Medicine.
They would start dating in 2001, and before they even graduated, all their friends were certain they'd end up together.
After they became registered vets, Erin decided to completely relocate from New York to Hartington, Nebraska. The change was jarring to say the least as Erin moved from a major fast paced city to a quiet town prone to tornadoes and blizzards.
Despite all this, Erin quickly found her footing and joined Ben at his father's vet clinic. The two were married soon after, sometime in 2002.
Their kids.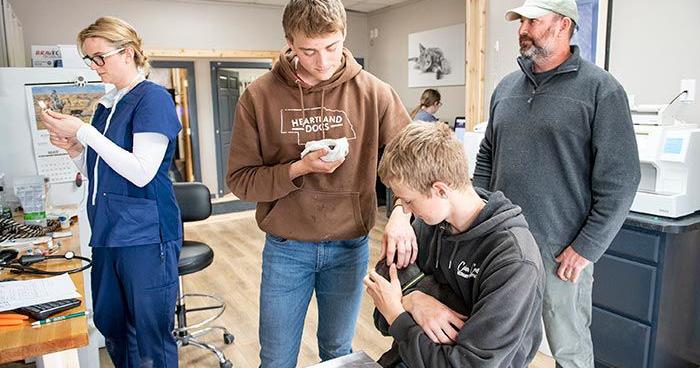 In total, Heartland docs Ben and Erin Schroeder have two children. Their first child, Charlie Schroeder, was born on the 3rd of June 2003, and will turn 19-years old this year.
His brother Chase was born two years after him, on the 25th of June 2005. Consequently, Chase will celebrate his 17th birthday this year.
Unsurprisingly, both boys are keen on joining the world of veterinary medicine. Despite being so young, both Charlie and Chase frequently help out at their family's clinic. This would explain why they both feature on Heartland docs alongside their parents.
Ben and Erin have a passion for renovating houses
When they are not saving animals, Erin and her husband take the time to visit several historical buildings with an aim of investing in their reconstruction. The couple has built up an impressive real estate portfolio over the years,acquiring several historical buildings in the process.
These range from properties like Hotel Hartington, to the Globe. The latter dates back to 1901, when the property was used as a clothing house.
Their work did not go unnoticed, as the story was picked up by a local newspaper which documented all of their exploits in detail.
This caught the attention of tv network execs who wanted Ben and Erin to headline their own remodeling show. They were not interested however as they were focused on their veterinary clinic.
Heartland doc tv show biography.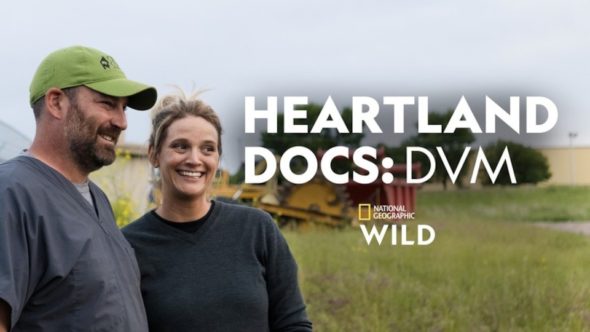 Heartland doc is a show that documents the work of the Schroeders at Cedar County Veterinary Service. The first episode dropped back on the 25th of January 2020, airing on Nat Geo Wild.
Fans finally got to follow Ben and his partner as they zipped around rural Nebraska, helping animals in need. Most of their patients stay within a 300-mile radius, making it easier for the couple to tend to them.
So far, the show has been on air for two years now, releasing three seasons. Unsurprisingly, show-runners have already green lit a fourth season, which, is set to feature the couple's sons in a larger capacity.
On average, the series has maintained a rating of 9/10 on IMDB. Across the 22 episodes that have been released, the Schroeders have treated over 20 different animal species. These range from aquatic creatures like turtles, to farm animals like cows.
Social Media Activity
Erin and Ben Schroeder are very active on social media platforms like Instagram, Twitter and Facebook, On Instagram, the couple have a page with around 19.6K followers.
Unsurprisingly, the shared page mostly focuses on their work as veterinary officers. There are a variety of animals on display, ranging from cats, horses, to cats. Aside from this, the page is also used to advertise up coming episodes of Heartland Docs, which, bolsters the show's viewership.
Lastly, Charlie and Chase are also heavily featured on their parent's instagram page. For instance, one particular post tells us that Charlie recently graduated from Wynot High, as a part of the 2022 class. He is now set to join university.