People love consuming content on topics that fuel their enthusiasm. Vet shows can be extremely enjoyable and informative for people who are pet owners or just love watching and learning about animals.
From Dr. Pol's daily life on his cow farm to Dr. K's routine of treating exotic animals, it's amazing to see skilled doctors utilize their learning and craft to help animals.
If you love pets and wild animals and want to binge-watch some awesome vet shows, here are 11 vet shows to watch for pet owners/lovers.
About Vet Shows
Vet shows mainly air on channels like Animal Planet, National Geographic, Discovery, Disney+, and many more. They document the lives and projects of skilled veterinary doctors who dedicate their time and efforts to curing injured and sick animals.
Even though the majority of these shows are heartwarming and can be watched by all age-group, there are also disturbing images sometimes. The end result, however, is always amazing to watch after the injured animals are successfully treated.
Unlike other shows, vet shows do not receive any controversy and hate. Almost all of the shows listed below have an IMDB rating of more than 8.
This conveys that the fan base really enjoys and appreciates the efforts of the cast as well as the producers. Let's have a look at 11 incredible vet shows to watch for pet owners/lovers.
The Incredible Dr. Pol
The incredible Dr. Pol made its debut on Nat Geo TV in 2011. The show revolves around the Dutch vet, Dr. Jan Pol, and his contributions to the well-being of the animals on his farm and city.
His staff comprises his family as well as other hired employees. To date, the show has completed 20 seasons and currently airs on Disney+.
The primary casts of the show are Jan Pol, Diane Pol, and Charles Pol. Along with them, Brenda Gretenberger and Emily Thomas have also made significant contributions throughout the 225 episodes.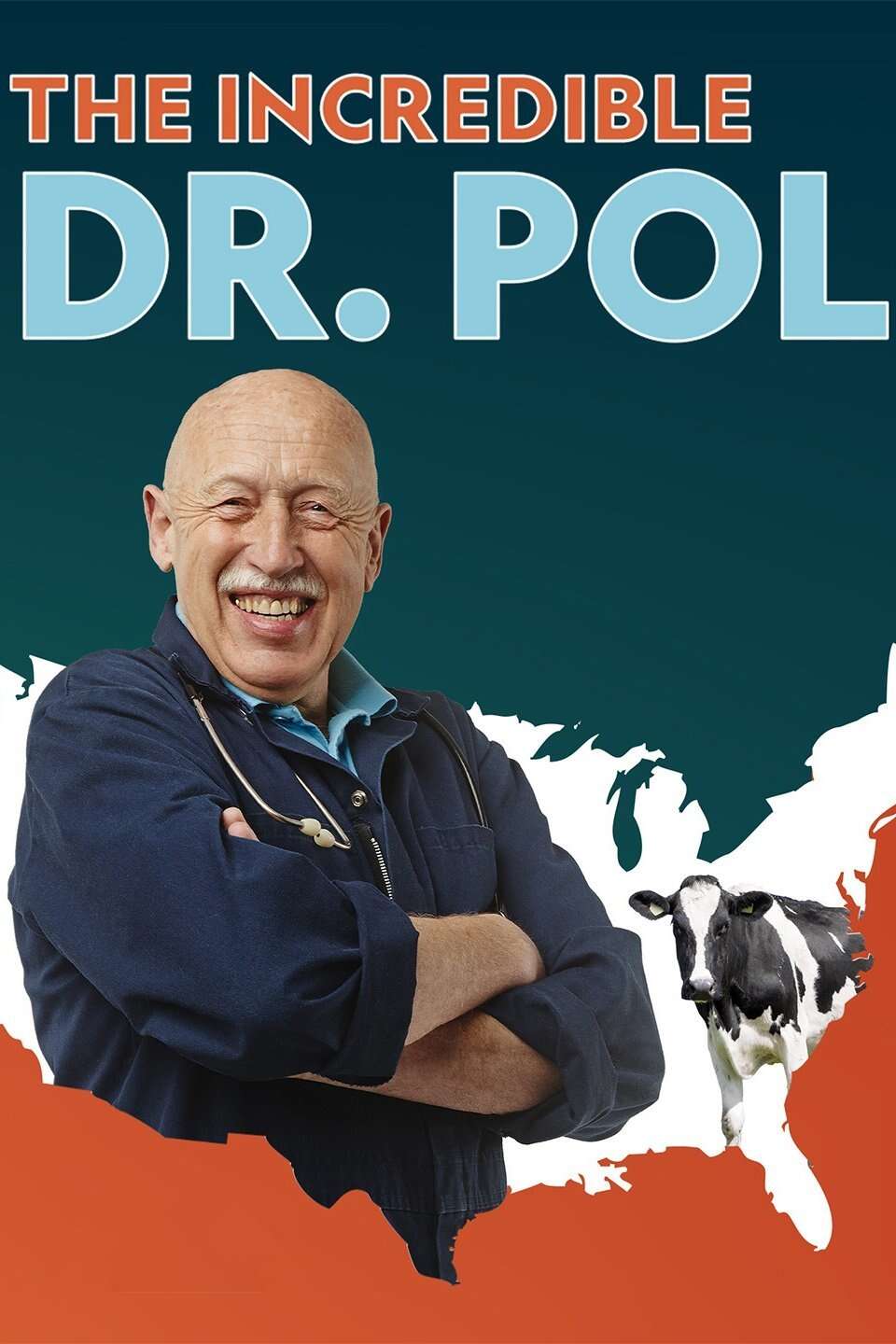 The show flaunts a rating of 8.5 on IMDB. Even to this day, the show still airs and is releasing its 5th episode of season 21 on Aug 13, 2022. The Incredible Dr. Pol has endowed new lives to 20 thousand+ sick and injured animals.
The team of expert vets operates in the city of Weidman, Michigan. Each cast of the show has a special role to fill. Their backstories and daily ordeals are also the things that keep the show interesting. The Incredible Dr. Pol is undoubtedly the best Vet Show in the world.
Dr. Jeff Rocky Mountain Vet
Living in the mountains and taking care of sick animals is not everybody's cup of tea. Dr. Jeff is an amazing personality who operates an animal care hospital in Denver.
His journey began with Animal Planet in 2015. Even though the show now airs on Discovery+, Prime TV, and other premium subnetworks, the viewership hasn't changed much. The show flaunts an IMDB score of 8.8.
As of March 2022, it has completed seven seasons and awaiting the release date for the eighth one. Dr. Jeff coordinates with about 80,000 clients and has performed critical surgeries on thousands of injured and sick animals.
His animal hospital, Planned Pethood Plus, has been detrimental in changing the lives of the wild as well as domestic animals in the vicinity. John Shwab has been narrating the show since 2015.
The production company 'Double Act Films' takes care of all the documentation process while the doctors focus on saving and changing as many lives as possible. Dr. Jeff Rocky Mountain vet has been one of the best vet shows for many years.
Dr. K's Exotic Animal Vet ER
On October 4, 2014, Nat Geo Wild Network came up with an amazing show that documented the story of Dr. Susan Kelleher. Susan is a vet doctor who has been taking care and operating on wild animals and pets in South Florida.
What's unique about this show is that it deals with all kinds of animals, and that's also where the show's name comes from. Aside from Susan, the main casts of the show include Sarah Stoneburg and Veronica Pardini.
Ever since the start, Art Edmonds and Josh Goodman are the narrators and storytellers of the show. As of 2022, 'Spectrum Productions' has released 9 seasons of the show and has aired 87 episodes in total.
Dr. K's Exotic Animal Vet ER has an IMDB rating of 8.1. In the past, another young vet doctor Lauren Thielen also used to work on Dr. K's farm.
However, after learning a lot from her experiences on the farm, Dr. Lauren went on to start her own animal care hospital as well as her own show.
Dr. Oakley Yukon Vet
When she graduated from the Atlantic Vet College, Michelle Oakley had only one goal: to start her animal hospital as soon as possible. After college, she enrolled in an internship at the Calgary Zoo.
In addition, she adventured around the Haines Junction to know more about its ecosystem and animals. On 4 April 2014, her career as a TV personality officially began.
The vet doctor's every operation has been documented since then. To date, she has saved the lives of countless wild and domestic animals in her territory.
Her extraordinary work in Yukon has helped fulfill her dream and provided her with much-deserved fame. As of 2022, Dr. Oakley Yukon Vet has already aired 10 seasons.
The doctor and her family are the main cast in all of the 85 episodes. Finally, the narrator Zac Fine has been involved with the show ever since its first episode. Fans have rated the show 8.4 on IMDB.
Heartland Docs, DVM
Another in the list of best TV vet shows is Heartland Docs, DVM.
It is so amazing to see a husband and a wife sharing the same passion and working on it together. A similar story is seen in the Disney+ popular show Heartland Docs.
Dr. Ben and Erin are two skilled vets who have been saving lives and treating animals around Rural Nebraska for many years now. The husband-wife duo is ever ready to welcome any injured or sick animals to their hospital and also provide free services in many cases.
The couple has two sons who have started showing interest in the vet world. They are learning every day about the profession and also have started making frequent appearances on the show.
The first season of Heartland Docs aired in early 2020. And in just two years, it is on its 4th season already. Fans have rated the show 8.7 on IMDB and it has a runtime of sixty minutes.
Critter Fixers: Country Vets
The vet doctors Hodges and Ferguson never really wanted to build a big business. They started out by helping and treating animals in their neighborhood.
Today, they own one of the busiest vet hospitals in the South of Atlanta. Furthermore, they also document all their veterinary practices and projects in the show Critter Fixers: Country Vets.
Critter Fixers currently airs on Nat Geo Wild and Disney+. The show made its debut on March 7, 2020, and has completed 3 seasons in a short period of time.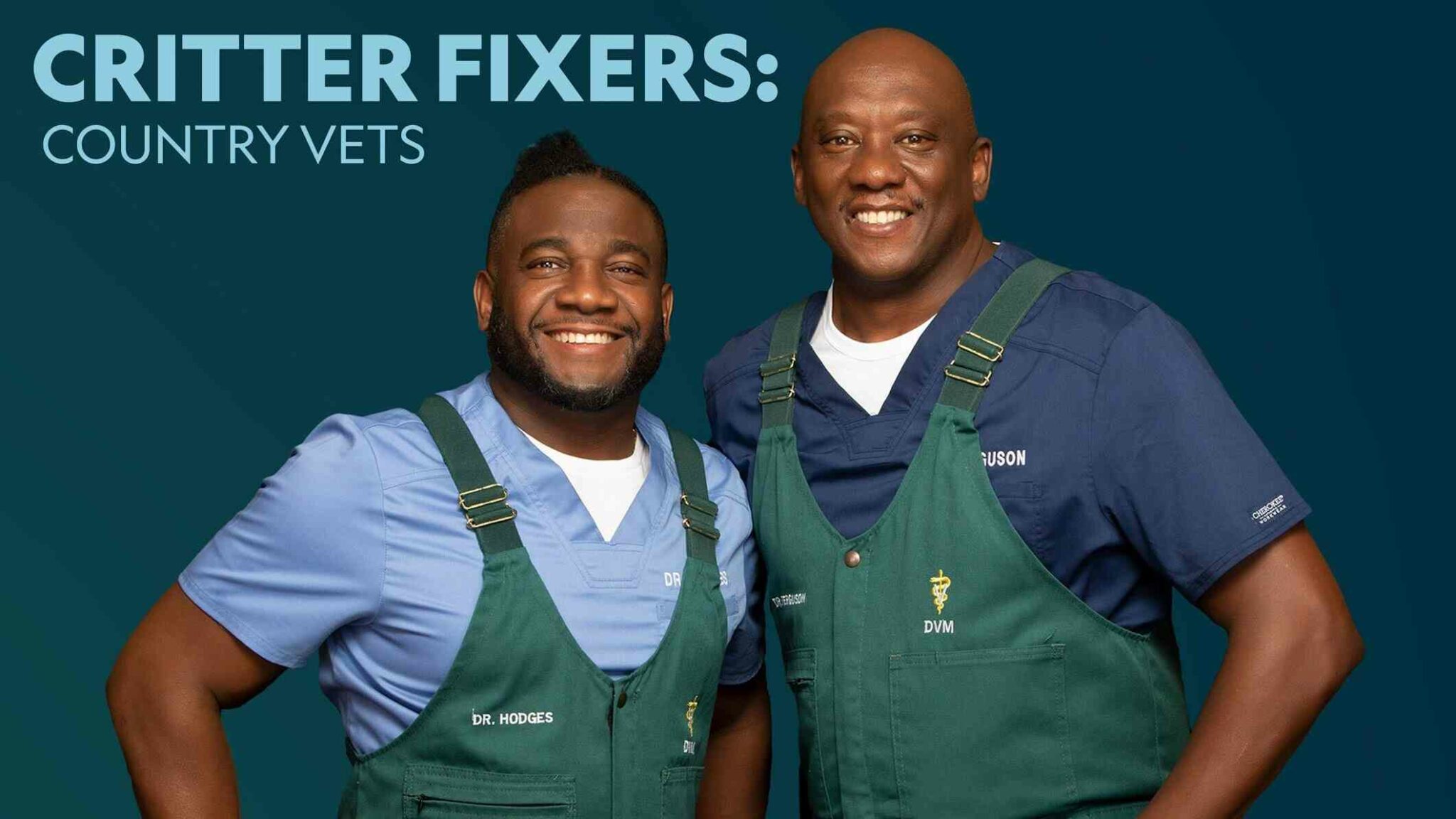 To date, Vernand Hodges and Terrence Ferguson have healed more than 20k animals. The show gets some really unique cases thanks to the wildlife variety in the area.
The show is currently awaiting the announcement of season 4.
The VET Life
The VET Life features the story of three friends who are also veterinary doctors. The show airs on Animal Planet GO and streamed its first episode in 2016.
The main cast members of the show are Michael Lavigne, Diarra Blue, and Aubrey Rose. All of them reside in Houston Texas. There, they also operate their house cum animal hospital.
One compelling fact about the show is that it also emphasizes the personal life of the vet doctors. The twists and the story unfolded by their backgrounds account for an amazing watching experience.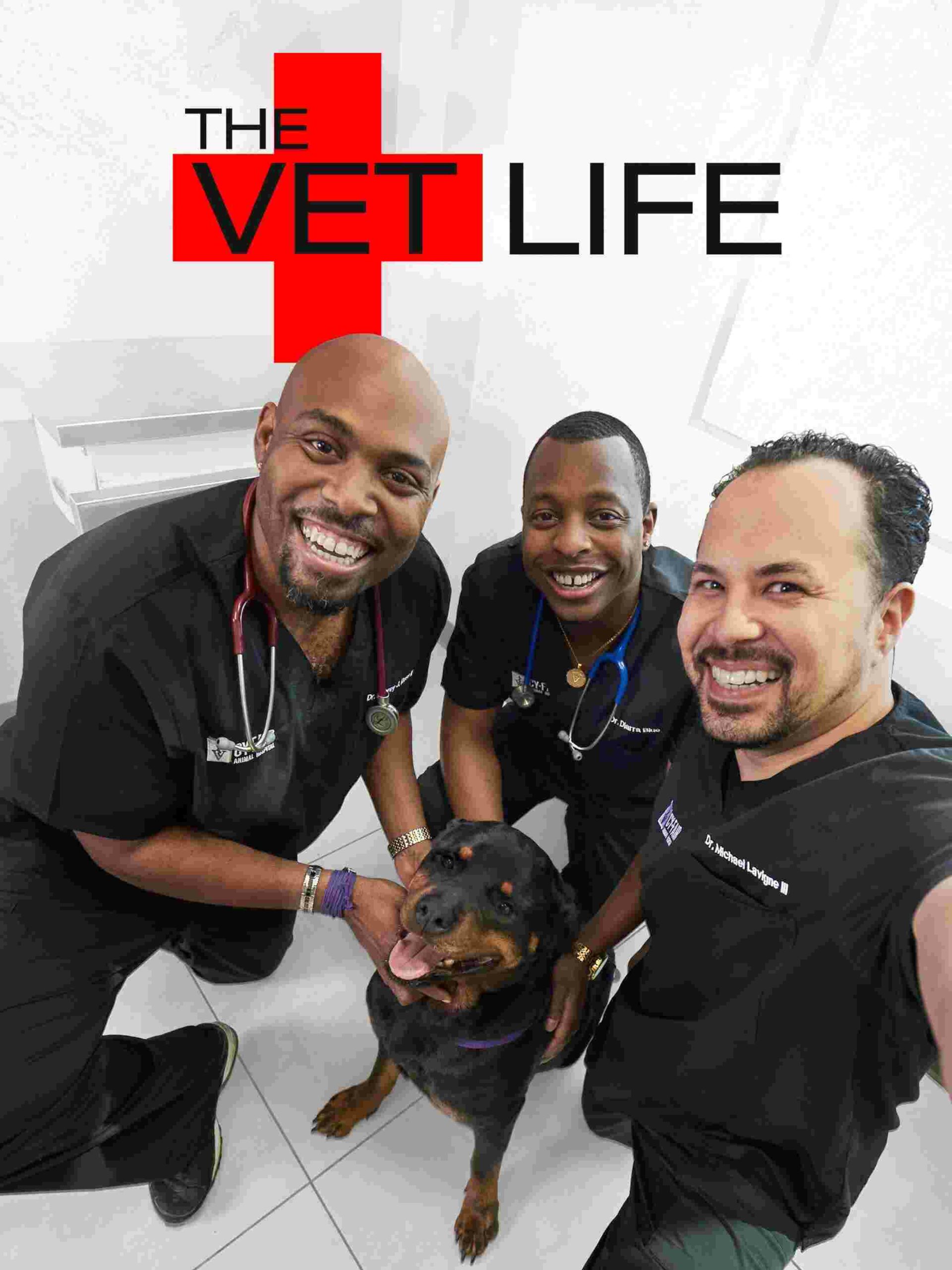 A nurse named Marilyn Swick also features on the show along with the vets. As of 2022, the show has already aired 6 seasons and is currently awaiting release announcements for season 7.
The Supervet Noel Fitzpatrick
The Supervet Noel Fitzpatrick is one of the best Vet Shows that mainly focus on advanced animal surgeries. Doctor Noel is an inspiration for all pet lovers scattered around. He earned the moniker of 'bionic vet' thanks to his remarkable contributions to the well-being of thousands of animals.
What's interesting about his show is that they use cutting-edge technology to perform operations on animals. Thus, they have managed to successfully treat hardest-to-cure pets throughout their journey.
Dr. Noel leads a team of 50+ vet doctors worldwide. In his clinic, the producers have installed filming cameras which lets them document the work process of the vet doctor.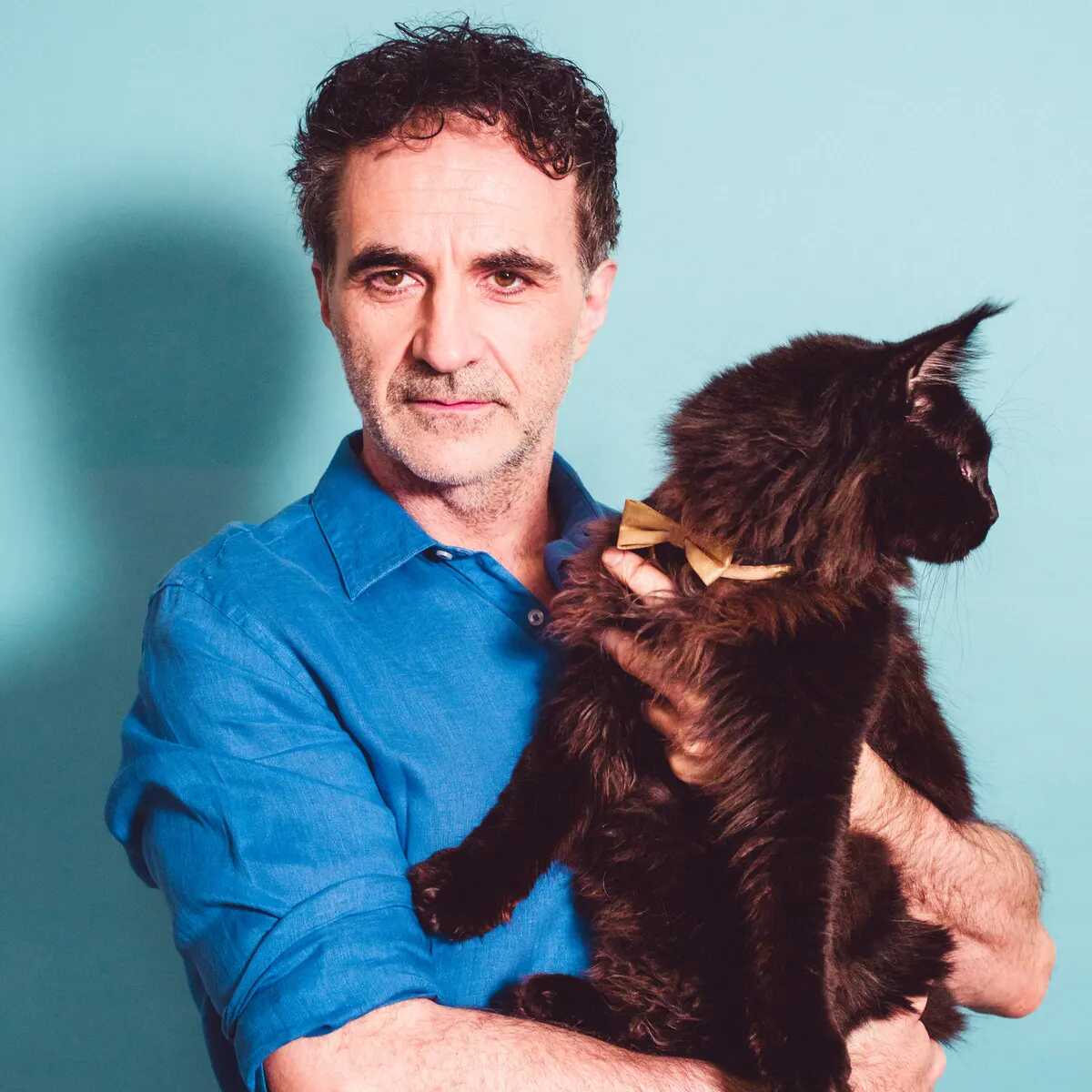 Thanks to the latest technologies and a capable team, the super vets have treated many beyond-saving cases. Throughout its eight years of running time, The Supervet Noel Fitzpatrick has successfully aired 16 seasons.
The first episode aired in 2014, and the viewers immediately fell in love with the show's concept. Fans can see the show either on Channel 4 or National Geographic.
Dr. DEE Alaska Vet
Dr. Dee Thornell always wanted to do something meaningful. Thus, she dedicated her life to caring for and treating both wild and domestic animals.
Throughout her career as a professional vet doctor, she has saved countless lives in Alaska. She runs her clinic in the state, which is never closed for the animals that need emergency help.
Dr. DEE Alaska Vet made its television debut in 2015 via Animal Planet. It's her life's mission to help animals.
She came from the Midwest but has now settled in Alaska. The only thing that keeps her stationed in this region with sub-zero temperatures is her passion for work.
To date, the show has aired for two seasons. The show flaunts an IMDB score of 7.8. Fans can watch the show on Animal Planet.
Dr. T, Lone Star Vet
Dr. T is the founder of Texas Avian and Exotic Animal Hospital. Her full is Lauren Thielen and she started her TV career with Nat Geo Wild on Oct 12, 2019.
Prior to working on her own show, Dr. T made frequent appearances on Dr. K Exotic Animals show. However, after gaining a bit of experience, the young doctor returned to her hometown to open an animal clinic.
In almost three years, the show has successfully aired eight episodes and a single season. For a long time, there hasn't been any news relating to the second season.
However, fans are still optimistic and waiting for the announcement from Nat Geo Wild. Chris Payne Gilbert narrates this amazing vet show.
Hanging with the Hendersons
In late 2018, a video of a vet doctor singing to a golden retriever before surgery became viral on YouTube. The doctor was none other than Ross Henderson, son of Tony Henderson, who founded the 'Fox Hollow Animal Hospital.'
After its popularity, Animal planet decided to produce a show with young vet doctors. And thus, Hanging with the Hendersons was started on 11 Jan 2019.
The show flaunts an IMDB rating of 7.9. For Hendersons, veterinary is like a family occupation. Their dad established the animal clinic in 1996.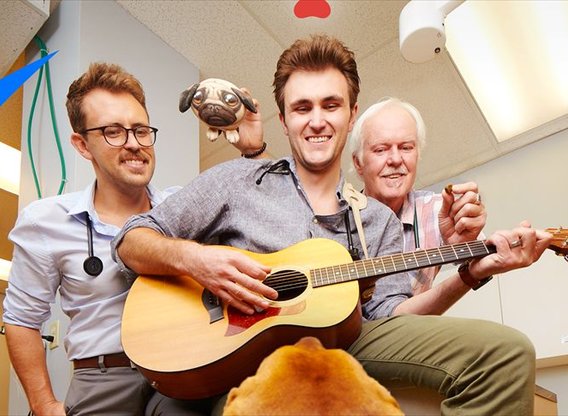 Since then, Fox Hollow Animal Hospital has saved numerous needy lives in the city. To date, the show has aired for two seasons.
Animal Planet is yet to announce the third season for the show.