Millan is an Emmy award-nominated dog trainer and television personality from America. Originally from Mexico, he came to the United States to pursue a better future.
As he grew up around animals on his family farm, he was great with animals, especially dogs. So soon, with his struggle and expertise with dogs, he made a name for himself as a dog behaviourist. Currently, he is living his dream life, working in his dream job, i.e. to have his own TV show.
Since 2004, he has been on TV presenting various dog shows, but the most popular one is "Dog Whisperer with Cesar Millan." Currently, Cesar is busy with the 3rd Season of "Cesar Millan: Better Human Better Dog."
The man's talent does not end here as he has authored books, including a New York Times Best Selling Book, "Cesar's Way." While we may consider his work fascinating with no issues, the dog trainer has been involved in several disputes and has even faced lawsuits from his start.
So, as we are familiar with his accomplishments, let's learn about his legal issues here.
Why Was Cesar Millan Sued: His Lawsuit Details Explained
Millan faced his first lawsuit in 2006 when a TV producer sued him for animal cruelty. The producer accused Cesar of choking his Labrador with its collar and making him run on a treadmill at Cesar's Dog Psychology Center.
The man said he received a call from the center informing him about his dog being rushed to the animal hospital. The dog was injured and had to undergo surgery to overcome the damage to his esophagus.
According to Today, the complaint charged Millan with contract violation, animal cruelty and intentional emotional trauma. The producer demanded over $25,000 as a penalty.
Likewise, in 2015, Cesar faced another lawsuit after a nurse complained about being attacked by a pit bull just released from the training centre. As the lady suffered significant injuries, including extreme cuts and muscle lacerations, she demanded compensation for the damage.
However, the training center's director stated that Millan had no contact with the dog, and the dog's owner was ignorant of their instruction and removed the dog from the training center.
Nonetheless, his most controversial lawsuit was in 2017 when a gymnast, Lidia Matiss, sued Cesar Millan, accusing that his pet dog, Junior, attacked her and also killed American rapper Queen Latifah's dog and covered the accident by telling the singer that her dog died after being hit by a vehicle.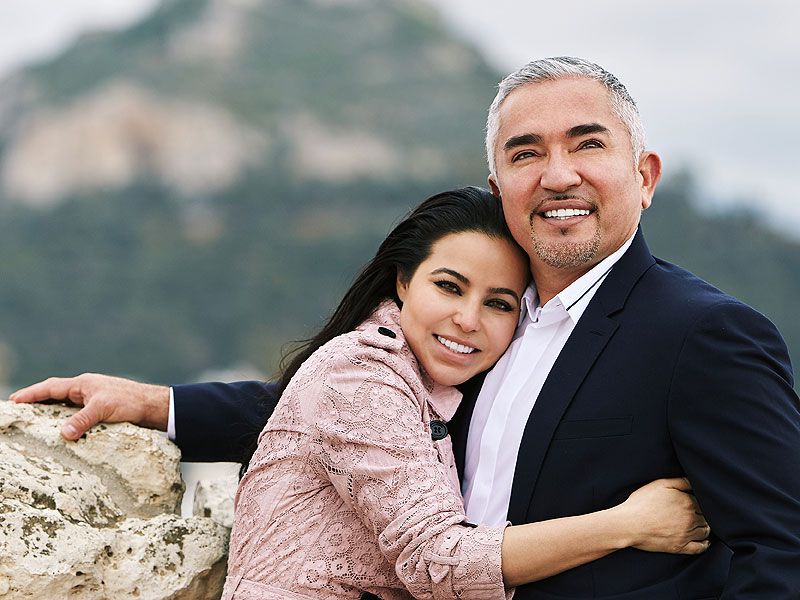 In 2017, Lidia Mattis revealed that Cesar's dog attacked her when she visited her mom at her workplace, i.e. Dog's Psychological Centre. And as Millan's pitbull, Junior was released to wander the property freely, and he attacked her, causing significant injury to her legs.
She even said that the event ruined Mattis' gymnastics career and resulted in a lawsuit against Millan. She also stated that Junior had a history of biting people and other dogs and that he killed one of Queen Latifah's dogs.
To these accusations, Millan initially argued that Matiss was aware of the danger and yet was irresponsible. Moreover, about Lydia's other accusation of Junior killing Queen Latifah's pet, Millar denied the fact and called it a "blatant lie."
While the case was in the limelight for many days, Queen Latifah made no comments on it. The case was resolved soon, but the agreements were not disclosed.
Currently, it has been over 2 years that Cesar's controversial pet, Junior, died. Nonetheless, as of 2023, Cesar Millar and his dogs are on a mission to find a mysterious missing woman, as requested by Lancashire Police.