Vets Saving Pets is a show that is based in Canada. It follows the exploits of one of the busiest animal medical centers in the country. The center offers a wide variety of services ranging from dermatology, neurology, oncology, and even critical care. Some of the vets on call include the likes of Dr. Grey, Dr. Boyd, Dr. Debbie James, and Dr. Sharon French.
At one point, fans watched as Debbie treated a cat that needed spinal correction. Discover several exciting facts about the show. Get to meet the cast of the show.
About the show.
Vets Saving Pets is a series that revolves around the hard work of a handful of vets who work at the Emergency Veterinary Trauma Center. It is the most reputable clinic in Toronto. The series is interwoven with the personal stories of the featured vets. Fans get to watch as the team tirelessly strives to save as many animals as they could.
The show is narrated by voice actor, Ed Nash, who has been with the cast since its first episode back on October 6th, 2018. Saga Begins saw the likes of Dr. Boyd treat a dog with a hind-leg issue. Subsequent episodes have seen the vets save countless other animals.
Back in the episode 'Taking Strides,' fans were got to watch as Dr. James and Kilburn tend to a Saint Bernard whose legs had started failing him. In total, the show has 57 episodes and two seasons in total, with the last episode airing back on June 27th, 2020.
Meet the Cast.
Dr. Sharon French.
Sharon French has decades of experience in veterinary medicine. In as far as her credentials are concerned, Sharon is a graduate of Ontario Veterinary College. She was at the institution right up until 1985. After this, she got a job with the MacKay Animal Center in Ontario. The clinic needed someone to assist one of their doctors at the time.
Eventually, Vets Saving Pets doctor Dr. Sharon French started shadowing the only board-certified vet in Canada, Dr. James Anthony. Her professional relationship with Anthony eventually led to a place at the Academy of Vet Dentistry back in the mid-90s. About three decades ago, she and her mentor, Dr. James, also started working with the Toronto Zoo.
It is a position they got after Sharon called the zoo and asked if the two of them could work pro-bono. Her impressive career has seen Sharon work with several animal species. These include hyenas, snakes, polar bears, and wallabies.
Dr. Heather Grey.
Vets Saving Pets doctor Heather Gray graduated from the Ontario Veterinary College in 1997 with a doctorate in veterinary medicine. After this, she took on an internship at the Large Animal Medicine Clinic. The program is part of a course available at the Western College of Veterinary Medicine. Remarkably, her credentials go further than this. She additionally enrolled for an Ophthalmology Residency at the Rowley Memorial Animal Hospital.
At the start of her career, Dr. Grey was an associate professor at her alma mater, as well as the University of Guelph. This is a position she held for less than a year before finally taking up a job in the Greater Toronto Area as a Consulting Veterinary Ophthalmologist.
She would not join the Veterinary Emergency Clinic until April 2009. In total, she has been at the center for 11 years now. Viewers have watched as Heather takes on an array of patients that include a bulldog named Honey, who was suffering from entropion in her eyes.
Dr. Barbara Bryer.
Barbara is in charge of Emergency Medicine at Companion Animal Cancer and Referral Centre of Toronto. Like most of her colleagues, she attained her doctorate at Ontario Veterinary College. From then on, she went on to work at Leedham Veterinary Clinic for about two years. Her time with the center saw her placed at a rural clinic where she got the chance to work with pets and farm animals.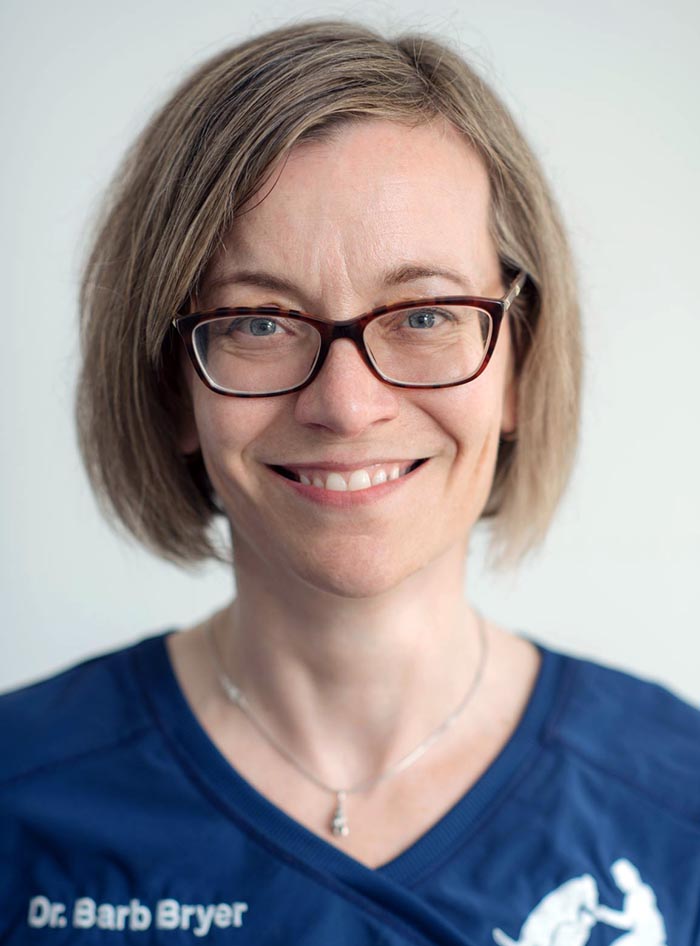 She helped to offer both treatment and preventative health care measures that helped managed diseases and injuries alike. Barbara was appointed as the Head of Emergency Medicine in August 2002.
Vets Saving Pets doctor Dr. Barbara Bryer has held the position for sixteen years now. Some of her daily tasks include running a 24/7 emergency department in Toronto. She also hires, inspires, recruits, and manages various teams of veterinary professionals.
Back during the show's second season, viewers watched as Barbara treated Jet, a ferret that had come down with a bout of influenza.
Dr. Devon Boyd.
Sticking to a script that you must now be familiar with, Dr. Devon is a graduate of Ontario Veterinary College. Once she was done with school, she took on a small animal residency at her alma mater.
Some of her other credentials include a surgical residency at the Veterinary Emergency Clinic in Canada. Throughout her career, Dr. Boyd has become versed in several fields. These range from the field of orthopedics, soft tissue reconstruction, and even oncology. Devon is currently a DVM Diplomate, a position she earned as a result of her prowess in laparoscopy, intraluminal tracheal stenting, and arthroscopy. Dr. Boyd has been affiliated with the Veterinary Emergency Clinic since 2011.
So far, she has been with the institution for nine years. One of her most memorable episodes on the show came with the release of 'A bone to pick' during the second season. Devon Boyd assisted a French dog who goes by the name 'Spartacus.' The dog had broken its leg at the time.
Dr. Regan Williams.
Regan Williams is a veterinary cardiologist at the Emergency Clinic based in Toronto. She received board certification from the American College of Veterinary Internal Medicine. Regan has been a big part of Vets Saving Pets since the very beginning.
Some of her most memorable stints on the show came on the episodes titled 'The Shepherd's Plight" and "Feet to the Fire." The former saw Dr. Williams treat an old cat named Chloe, who was suffering from hypertrophic cardiomyopathy.
Vets Saving Pets doctor Dr. Marty Goldstein.
Martin Goldstein is a veterinarian. He goes by the nickname, Dr. Marty. His commitment to animal welfare has seen him devote well over 40 years to nurse animals that needed treatment. He also tries to help them feel more energized and living their best lives.
Vets Saving Pets doctor Dr. Marty Goldstein has additionally been at the forefront of animal science for several years now. Presently, he is the nation's leading vet. Back during the show's first season, fans watched as Marty treated a dog who was experiencing little nausea and restlessness.
Dr. Greg Kilburn.
Greg is a graduate of a Veterinary College in Ontario, which he graduated from back in 2003. His credentials are very impressive. For one, Greg Kilburn is a board-certified specialist who is experienced in Veterinary Neurology and Neurosurgery. Upon graduating from college, he also enrolled for an internship in Neurology and Neurosurgery.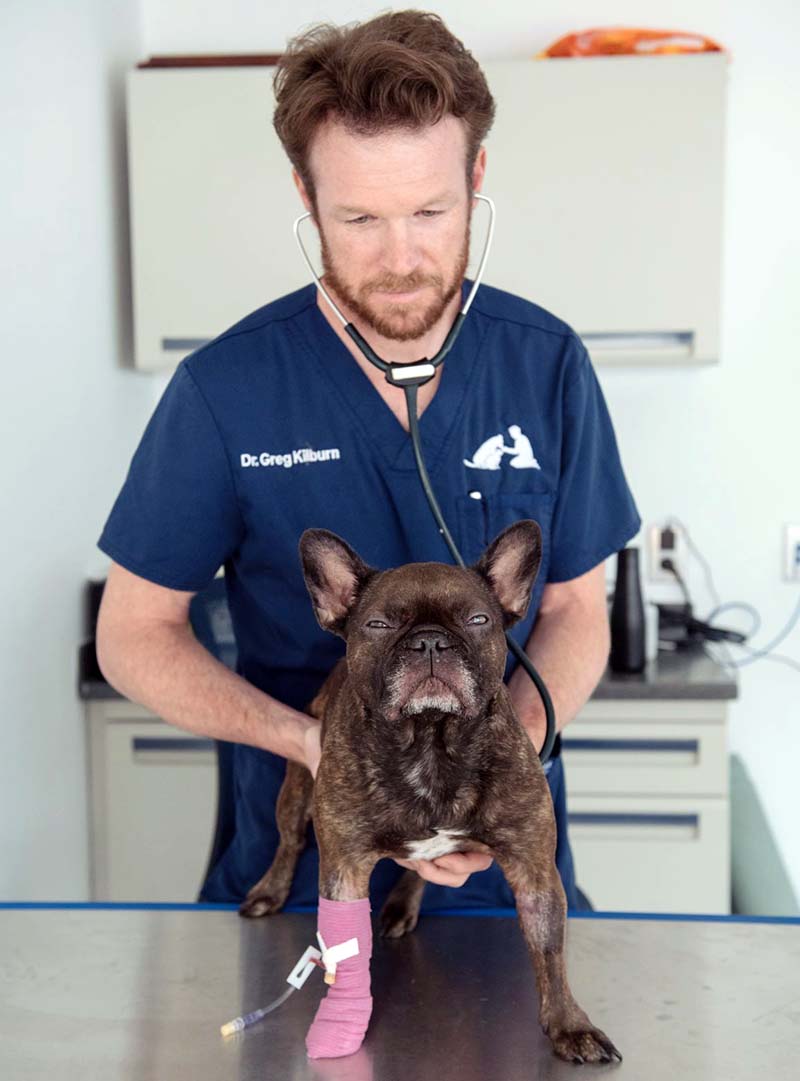 He did his residency at the Veterinary Neurological Center. During the show's first season, we watched as Dr. Greg teamed up with Dr. James to help a young Saint Bernard walk easily again.
Originally posted on June 28, 2020 @ 2:41 am